recent storieS



Send us an email on any student-athletes that came up through the ranks of Will-Cook-Kankakee over the years, including cheerleaders and let us know, WHERE ARE THEY NOW?

To submit, click here!

2012 Will-Cook-Kankakee Cheer Competition ~





Superbowl 2012 Coverage
Four months ago stood fourteen teams... on this Sunday afternoon, there were only two at every level. And the two remaining teams, were set out for the ultimate prize: 2012 Will-Cook-Kankakee Superbowl Champion. First and foremost, we would like to thank the fine folks over at Marian Catholic high school for their hospitality.



2012 Regular Season recap....


by ESPN!

FOOTBALL at a Crossroad (video)

Concussions and health concerns have the game of football at a crossroads...

Quitting the game

New Rules....



NFL, NFLPA, NCAA announce youth football initiative: More than 13,000 new

helmets will be distributed to youth football...

click here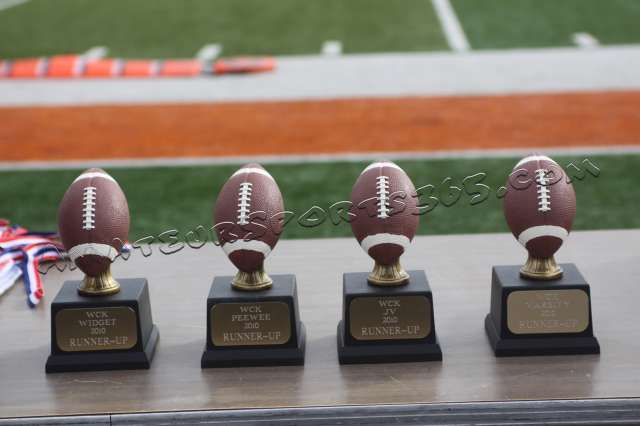 2011 Superbowl Recap...
What a fantastic weekend for youth football as Will-Cook-Kankakee hosted their annual Championship game at Rich Central HS (Olympia Fields, IL).
For more the recap, click here.
2011 Week-by-week recaps are below. . .
| | | |
| --- | --- | --- |
| | | 2011 Year-End Awards |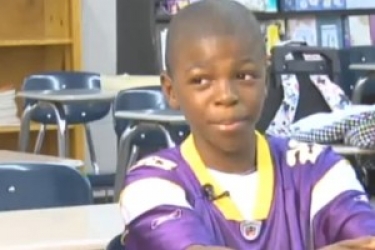 NEW Youth rule...
Youth league institutes TD limit to hold back 11-year-old
Players on the field couldn't keep him out of the endzone - only some good ol' boy rule did... 11-year-old Demias Jimerson has emerged as such a dominant running back that the Wilson Intermediate Football League he plays in has reinstated a bylaw called the "Madre Hill rule," which bars him from scoring a touchdown if he has already scored three times and his team has a lead of 14 points or more. WOW!!!
For more
click here.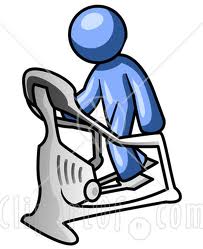 Study finds youth athletes are NOT exercising enough
Youth Sports Don't Meet Kids' Needs For Physical Exercise, Study Finds...
This simply shouldn't happen...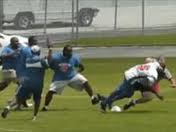 In one of the most disturbing youth sports incidents in recent years, coaches of a Sarasota, Fla., youth football team instigated a brawl with a referee which eventually led to the coaching staff and a player violently attacking the referee in question during a massive brawl which embroiled both teams. read more
AMATEUR SPORTS TV is here...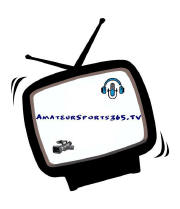 Amateur Sports provides the Chicagoland area with an ultimate gameday experience including highlighting local athletes, organizations, fans, parents, businesses, etc via streaming video and audio, articles, and blogs leveraged by technology. read more
NOTE: If you would like to purchase a DVD of any game broadcasted as well as archived, click here to visit the Store.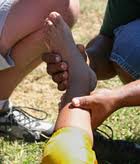 SPORT INJURIES
just click on any item listed below
-IL Governor signed legislation on student-athletes and concussions


-Dealing with Sport injuries
-MCL injuries: A guide for athletes...
-Sports injuries and rehab: MCL sprains...
-Preventive injuries in football
-Who's legally liable for injuries in amateur sports games?
-Fluid Guidelines for young athletes
-Cancel / modify practice because of the heat
-MOST YOUTH SPORTS COACHES DON'T HAVE SAFETY TRAINING!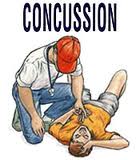 SPECIAL REPORT
: Concussion in Sports
With the football season under way, the National Federation of State High School Associations is urging coaches, parents, players and officials to complete the "Concussion In Sports - What You Need to Know" online course offered FREE of charge by NFHS available at this site.
For more click here. (updated - 072811)

Amazing Trick Play in football
Not sure how to describe this play but once you see it... I almost guarantee you are going to say WOW!!!

2010 Archived Stories
Here are some stories we covered from the 2010 season. What an exciting year of football...