Will-Cook-Kankakee: Week 8 Summary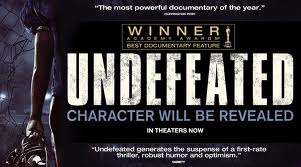 Week 8 in the Will-Cook-Kankakee Youth Association can best be described as the 'movers and shakers' week. Why? Movers, teams like Cal City (every level) swept their opponents (Chicago Heights), which made every team playoff contenders. In addition, the Panthers (Widgets) had the highest score of the week with 48 total points.

Shakers, Matteson (Widgets) Dixmoor (PeeWees, JV, Varsity), Richton Park (PeeWees) and Cal City (PeeWees, Jr Varsity, Varsity)... all fighting to stay on the playoff radar, while several try to shake up the standings and play the role of spoiler. The spoilers include University (Widgets); Dixmoor and Chicago (PeeWees); Eastside (Jr Varsity); and Dixmoor (Varsity).



Also during Week 8, three new teams made into the 200-point club, and the undefeated teams, remained undefeated... CC Hills & South Holland (PeeWees); Markham (Jr. Varsity), and University Park (Varsity).



Congratulations to Chicago Heights, Jr Varsity team, for getting their first touchdown of the season.




by ESPN!
/ WATCH!!!!




Our Game of the Week was between University Park (7-0) and Eastside (5-2). Coming into this contest, the Lions are known for scoring early and often. Well today was no different, as it only took them 12 seconds to score their first touchdown. Right after the kickoff, Mr. Ledet carried the ball 50 yards through the Bulldogs defense to the end zone (7-0) for his first of two scores on the afternoon.

Then two plays later, Mr. Mitchell intercepted a pass, placing the ball in Bulldogs territory. As we stated above, 'early and often,' - it only took the Lions two plays to score on this possession, as #3 ran for a 30-yard touchdown (13-0).

Shortly afterwards, the Bulldogs fumbled and Mr. Ledet scored his second touchdown from 20 yards out making the score 20-0 in the first quarter.

Defensively speaking, not to be out done, Mr. Treadwell picked off a pass and sprinted for more than 50 yards for the fourth score on the afternoon (26-0).

I've never seen this before, without a running clock, but the Bulldogs held the ball the entire third quarter... that's ten minutes of ball possession plus a portion of the fourth quarter (up until 7:19). During this time, they were able to move the ball into the red zone, but unfortunately, they were not able to capitalize on their field position, and as things played out with the theme of this game, 'early and often,' one play later, the Lions scored their final touchdown on a 87-yard pass from Ritchie to Treadwell, in which he (Mr. Treadwell) had to fight for it on tip drill.

As the final score says, 32-0, the Lions played a perfect game on both sides of the ball. They continue to show that they are going to be a tough opponent coming down the stretch.

*

Week 7 Game of the Week will be available Tuesday, October 9, 2012 after 12pm at

AmateurSports365 TV


TEAM AMATEURSPORTS is walking this Sunday... Please SUPPORT us by clicking the above picture...



Our final observation after eight weeks of play is many teams have punched their tickets for the playoffs, while others are scraping to continue playing. With the final week of regular season play knocking, who will make the playoffs and who will be done for the season? Stay tune....



Week 9 Games on our Radar...


Park Forest at University Park



Eastside at Hazel Crest



Markham at Matteson





For other games going on during Week 9,

click here.






200 Points Club
Chicago (Jr. Varsity)
Park Forest (Jr. Varsity)
Richton Park (Jr. Varsity)
Markham (Jr. Varsity)
University Park (Varsity)




100 Points Club
Cal City (Widgets)
Chicago (Widgets)
Hazel Crest (Widgets)
Richton Park (Widgets)
Kankakee (Widgets)
Cal City (PeeWees)
CC Hills (PeeWees)
Eastside (PeeWees)
Kankakee (PeeWees)
Matteson (PeeWees)
Park Forest (PeeWees)
So Holland (PeeWees)
Cal City (Jr. Varsity)
Chicago (Jr. Varsity)
Dixmoor (Jr. Varsity)
Park Forest (Jr. Varsity)
Richton Park (Jr. Varsity)
So. Holland (Jr. Varsity)
University Park (Jr. Varsity)
Cal City (Varsity)
Dixmoor (Varsity)
Eastside (Varsity)
Hazel Crest (Varsity)
Park Forest (Varsity)
Richton Park (Varsity)
South Holland (Varsity)
University Park (Varsity)


Here is your opportunity to stop hating the media and actually become it!
We are always looking for additional people to submit stories, scores, stats, photos, video, etc...
| | | |
| --- | --- | --- |
| | NOTE: We are proud to announce that for the entire month of October, S.C. Fitch Enterprises, and all of its affiliates including Amateur Sports News Network, ASNN365.com, Amateur Sports Gallery and Kennel Sports Talk will be honoring and donating a portion of our online proceeds to American Cancer Society. Click here | |
FOLLOW US...