Will-Cook-Kankakee: Week 2 Summary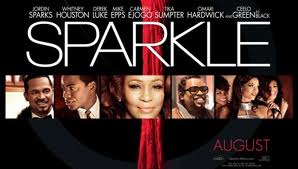 Statement weekend.... A few teams stamped who they are during week 2, while others are still developing the personalities.

But first, Madea Nature blanketed the Chicagoland area on Saturday with high heat waves as Cougars and Patriots split, and the Hurricanes won 3-of-4 games against Bulldogs. While on Sunday, it rained off-and-on A-L-L day long resulting in tough field play for some, but for others, they were asking us 'what tough conditions are you talking about Mr. Amateur Sports?' LOL

The Raiders held home field advantage sweeping the Vikings in all four contest... not to be outdone, the Jets swept Panthers also.

Thunderbolts and Colts won 3 of 4, whereas Matteson was hot early, winning at the Widget and PeeWee levels, but fell hard in two tough, late losses to University Park (Jr. Varsity and Varsity). Speaking of the Lions, the Varsity squad showed all of the fans that stayed in the rain that they are the team to beat, as they put up 54 points against the Bears, 41 of them were in the first half. So after two weeks, the Lions Varsity squads leads e-v-e-r-y-o-n-e with 87 points, followed by Richton Park Widgets who have 83 points, and Markhams Jr. Varsity team who has 73 points. On the other side of the ball, several teams have played stingy football, keeping their opponents out of the endzone (except chasing them)... this includes Cougars, Bears, Jets (Widgets); Cougars, Colts, Jets (PeeWee); Patriots (Jr. Varsity); and of course the Lions (Varsity).





| | | |
| --- | --- | --- |
| | | |
Play our annual College Bowl Pick 'em contact by clicking the link below... it's
FREE
- all you need is a Yahoo! account.


Group ID#: 7367 Password: ncaa2012

See ya at the LAST BCS championship game - January 7 in Miami!

Again, keeping things in perspective... it's only week 2 - there's lots of games left where teams can adjust and make a move to get a slot for the playoffs. So, don't hold your heads down, use these two weeks as experience to improve.

NOTE: PF JV's are still undefeated since there arrival in the league last year (2011).



Here is your opportunity to stop hating the media and actually become it!
We are always looking for additional people to submit stories, scores, stats, photos, video, etc...
NOTE: We are proud to announce that for the entire month of August, S.C. Fitch Enterprises, and all of its affiliates including Amateur Sports News Network, ASNN365.com, Amateur Sports Gallery and Kennel Sports Talk will be honoring this month with Back-to-School drive via DonorsChoose.org. There mission is to improve public education by empowering every teacher to be a change-maker and enabling any citizen to be a philanthropist. Click here to donate or for more information.

FOLLOW US...