Will-Cook-Kankakee: Week 1 Summary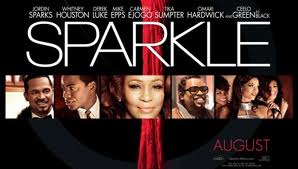 What a way to kick off the first week of play in the Will-Cook-Kankakee Youth Association... First and foremost, let me once more welcome two new teams to the league: Calumet City and Dixmoor. I'm certain our paths will cross multiple times this season so until then good luck!!!

Now on to the business of week one...

First observation is A-L-L of the 2011 Superbowl winners won with the exception of Richton Park Varsity squad, who went down to Park Forest 6-0. Kankakee Widgets scored the most points in week one with 41, followed by new-comer Dixmoor (Jr Varsity) who finished with 40.


Play our annual College Bowl Pick 'em contact by clicking the link below... it's FREE - all you need is a Yahoo! account.

Group ID#: 7367 Password: ncaa2012

See ya at the LAST BCS championship game - January 7 in Miami!






| | | |
| --- | --- | --- |
| | | |
Can anyone say when was the last time South Holland varsity gave up more than 30 points? If so, email us. Yup, the Jets gave up 33 points in the loss against Eastside.


| | |
| --- | --- |
| New-comer Calumet City showed Hazel Crest that they may be new to WCK but not to football, as they swept all four games. Matteson Bears also swept their slate of games including a forfeit at the Varsity level. | |
NOTE: Park Forest Jr. Varsity team have NOT lost a game in the league. This is there second year and they are totally undefeated - CONGRATULATIONS!!!!
Now let's put this into perspective... this is only week one - you have seven more weeks to get things order, so don't celebrate too much - there's a lot of football left to play.




<ADD VIDEO LINK TO MATTESON BEARS JV GAME>



Here is your opportunity to stop hating the media and actually become it!
We are always looking for additional people to submit stories, scores, stats, photos, video, etc...
NOTE: We are proud to announce that for the entire month of August, S.C. Fitch Enterprises, and all of its affiliates including Amateur Sports News Network, ASNN365.com, Amateur Sports Gallery and Kennel Sports Talk will be honoring this month with Back-to-School drive via DonorsChoose.org. There mission is to improve public education by empowering every teacher to be a change-maker and enabling any citizen to be a philanthropist. Click here to donate or for more information.

FOLLOW US...