Weather in



Chicagoland Sports Talk Podcast...

check us out every Saturday @ 800am CDT
CHEERLEADING, DANCE & BAND HEADLINES
American Classic Cheer Competition


The American Classic Cheer Competition, held at the Pheasant Run Convention Center in St. Charles, showcased lots of local and national cheer teams. This competition featured some creative performances as well as fan participation that was second to none. For more about this competition and the winners, click here.
IRCA Cheer Competition
The Illinois Recreational Cheerleading Association hosted their annual cheer competition at Andrews high School, and what a wonderful event. To read more about the competition, click here.
Will-Cook Cheer Association Try-outs
You want to be an All-star?
Will-Cook Cheer Association (WCCA) is hosting try-outs Friday, November 19, 2010. For more

information,

click here.

Want to be recognized as Cheerleader of the Month - click here!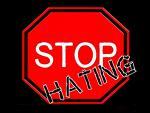 the media & become it!
click here for more...
We are always looking for additional personnel. Click here if you are
interested. If you would like to submit a story, score, stats, or even photos, click here.
2010 Will-Cook Cheer Association competition


WCCA held their annual year-end competition October 30 at Rich Central High School. In case you missed it and/or if you would like to see the results,

click here

.
RICH SOUTH MARCHING BAND

performing at Navy Pier... 3rd place victory for the
newly established team. ENJOY!!!
NCA & Chicago Xlposion
All-Stars Day Camp



***click here***
IHSA State Cheerleading competition

The Illinois State Cheer competition was held this weekend... what a great event and venue. To review results from Day 1, click here! for Day 2, click here!
xTreme Spirit Cheer competition -
Mardi Gras Classic
This cheer competition edition was held this past weekend @ Harper College in Palatine, Illinois. The Competition consisted of over 60 squads competing at various levels. For more, click here.
2009 Will-Cook Cheer Competition Recap

Will-Cook Cheer Association (WCCA) showcased there teams over @ Rich Central High School in their annual competition. Click here to read more...

WIDGETS
PEEWEE

1st - MATTESON

1st - South Holland
2nd - Country Club Hills
2nd -Country Club Hills
3rd - South Holland
3rd - Markham

| | | | |
| --- | --- | --- | --- |
| JUNIOR VARSITY | | VARSITY | |
| 1st - MATTESON | | 1st - SOUTH HOLLAND | |
| 2nd - South Holland | | 2nd - MATTESON | |
| 3rd - RICHTON PARK | | 3rd - RICHTON PARK | |

What's the point of Cheerleading by Hannah Karp


There's no doubt that modern cheerleading -- a combination of dancing, tumbling and high-flying stunts -- is rough. But if you read the news of late, you'd think it's the world's most dangerous pastime. Cheerleading accounts for 65% of all female catastrophic injuries in high school and college, according to the University of North Carolina's National Center for Catastrophic Sport Injury Research. For more, visit http://tinyurl.com/lgnc25


HIGH SCHOOL STATE CHEERLEADING FINALS

click here


Court rules cheerleading is contact sport
MADISON, Wis. -- High school cheerleading is a contact sport and therefore its participants cannot be sued for accidentally causing injuries, the Wisconsin Supreme Court ruled Tuesday in a case being closely watched in the cheerleading world. Click here for more...

Action Shots from Champion Spirit Group - Midwest Available NOW!

click here


Cheer Results from
Champion Spirit Group Midwest
January 11, 2009
click here

Awesome Cheer Stunts

| | |
| --- | --- |
| | |



FOLLOW US
Best way to stay current & connected
Would you like to grace our cover?




contact us immediately!