SPORTS


Weather in



Chicagoland Sports Talk Podcast...

check us out every Saturday @ 800am CDT
WILL-COOKs' Battle of the Best
2010 Cheerleading Competition
by
Cynthia Fitch

Catch up with me @ Twitter and Facebook.
MATTESON

-

Saturday, October 30, 20010 Will-Cook Cheer Association (WCCA) held their annual competition showcasing 7 of their 10 teams over @ Rich Central High School. It was a great day for cheering and team spirit and from the looks of the excellent performances everyone brought their "A" game. The gym was packed as usual, with parents, fans, and friends cheering their girls on to victory. Amateur Sports News Network was there, to catch all the action.
On this afternoon, the following teams: South Holland, Matteson, Richton Park, Hazel Crest, Country Club Hills, Kankakee–Riverside, and University Park performed at four separate levels: Widgets, Peewee, Junior Varsity and Varsity. All of the teams were gunning to dethrone last year's champs in each division.

Well, this year the fans were definitely not disappointed, as the cheerleaders wowed us with their awesome precision moves, super-high toe-touches and creative stunts. Before the competition got under way, the Mascots from Richton Park and Matteson graced us with their adorable performances. I believe everyone was quite surprised that the skills our little ones displayed. Great job Mascots!!!

Richton Park Raiders Mascots

Ms. Lulu of the
Richton Park Raiders Mascots

Matteson Bears Mascots

Country Club Hills Mascots
The results of the WCCA 2010 Competition are as follows:
| | | |
| --- | --- | --- |
| Place | Widgets | PeeWee |
| 1st Place | Country Club Hills | Matteson Bears |
| 2nd Place | Matteson Bears | Country Club Hills |
| 3rd Place | University Park Lions | South Holland Jets |
| | | |
| --- | --- | --- |
| Place | Jr. Varsity | Varsity |
| 1st Place | Matteson Bears | South Holland Jets |
| 2nd Place | Country Club Hills | Matteson Bears |
| 3rd Place | Richton Park Raiders | Riverside Colts |
Congratulations to all the cheerleaders from all the squads!!!!!
During breaks, the crowd was entertained as usual by "Spirit Man" with his dancing and antics.
The WCCA Staff and coaches even got in on the fun and got a little line dancing - "Wobble!" I couldn't' resist , I had to join them.
To see more great moments and team shots with their new hardware visit our
Gallery
.

Special thanks to Rose Long, the WCCA staff, Rich Central high school and Robinsons Ribs for your accommodations and support.
Be sure to check out our
affiliates and vendors
on our site. If you have a business or you know someone with a business contact us to find out how you can get your business seen thousands of times each week.
Did you know…
*A recent study led by researcher, Hermann Engels of Wayne State University, concluded that competitive Cheerleaders are in the same league physically as Olympic soccer and gymnastic contenders. The study, which was one of the first of its kind, measured the fitness and physiology of 33 female high school Cheerleaders. The group of Cheerleaders consisted of a mix of competitive Cheerleaders and sideline Cheerleaders (Cheerleaders that cheer for a sports team at school). The researchers then put the Cheerleaders through some rigorous days of testing which included workouts on treadmills, stationary cycles and bend-and-reach tests. These tests measured the cheerleaders' workout capacity, flexibility and lean body mass. For more, click here.
For more information click the banner below


FOLLOW US
Best way to stay current & connected
| | |
| --- | --- |
| NOTE: We are proud to announce that for the entire month of October, S.C. Fitch Enterprises, and all of its affiliates including Amateur Sports News Network, ASNN365.com, Amateur Sports Gallery and Kennel Sports Talk will be honoring and donating a portion of our online proceeds to National Breast Cancer Awareness Month (NBCAM). C | |
the media & become it!

click here for more...
We are always looking for additional personnel. Click here if you are interested. If you would like to submit a story, score, stats, or even photos, click here.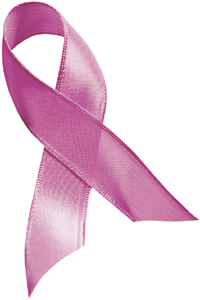 NBCF is a non-profit organization with a 501(c)(3) tax-exempt status and a prestigious 4-star rating from Charity Navigator.
Be sure to check out ALL of our affiliates page - click here!