SPORTS


Weather in



Amateur Sports


subsidiary of S.C. Fitch Enterprises, Inc.
4710 Lincoln Hwy, Suite 350
Matteson, IL 60443
708.201.1781 voice
708.231.8266 fax



EMPLOYMENT PAGE
Amateur Sports News Network (ASNN) addresses the needs and interests of amateur student-athletes, their parents, organizations / institutions involved, as well as coaches.
As you may know, sports have become a way of life for those families involved, and the family aspect is emphasized, along with such wholesome values as sportsmanship, teamwork, pride, responsibility, and respect for others. Writers interested in contributing to our magazine must be well-versed in the subject matter, as the readers are intelligent, and know their sport! All articles should be composed in such a way as to not sound like something that has been said many times before. A well-detailed story, full of supporting facts, figures, and anecdotes, makes for a better feature. Articles can run from one to four pages in the magazine, depending on topic, depth, and scope. The addition of excellent photographs with a feature greatly increases its potential for publication. Click here to review additional guidelines submissions.
Who Can Submit an Article - Anyone who would like to offer information, expertise, or insight in an area that would be of interest to families with children is invited to submit an article. This includes parents, teachers, coaches, grandparents, guidance counselors, medical professionals, business owners, non-profit organizations, and even kids themselves! There are innumerable topics that parents, teachers, grandparents, and family-minded individuals want to know about that concern children: health, diet, sports, activities, exercise, learning, reading, social skills, school (home, private, public,) child care, discipline, planning for children's futures, upcoming activities and events, community resources, movie, book, product, and restaurant reviews, kid-related news written by local individuals to promote a sense of community among the Chicagoland community and to present readers with an opportunity to seek more information locally concerning a specific topic of interest. Click here to review additional guidelines submissions.
Here is your opportunity to stop hating the media and actually become it!

Teams, Leagues, Tournaments - Spotlighting a particular amateur athletes teams, league or organization, event, tournament with action described, results, highlights, photos. (Approx.1000 - 1500 words)

Parents Feature - Topics of interest to parents of amateur athletes i.e., dealing with coaches, other kids, school, attitudes, pros and cons, etc. (Approx. 1000 - 1500 words). Click here to submit kid news to us! You may also require additional forms - click here!
NOTE: Click here to obtain Adobe Reader for FREE.

Youth Writers - Player's point-of-view - Written by the athletes themselves telling about their best day, worst game, a lesson learned, etc. Should include opinions - what they think, as well as their description of the experience. Articles must be written by the child; the editors will correct grammar if necessary (Approx. 500 words). Click here to submit kid news to us! You may also require additional forms - click here!
NOTE: Click here to obtain Adobe Reader for FREE.
We also have a Blog which is located by clicking here!
NOTE: Published is define as articles used for print in the digital or traditional distributed magazine and NOT just via the web site.

All Submissions - Preferred method of submission of a manuscript is by email (either as Microsoft Word attachment or text in body copy area of email to newsdesk@asnn365.com or via mail at 4710 Lincoln Hwy, Suite 350, Matteson, IL 60443. Preferred programs are Microsoft Word, QuarkXpress, or Simple Text. No faxes please. The publisher assumes no responsibility for material submitted, but will exercise reasonable care. The publisher reserves the right to edit for clarity and space. Inquires are generally answered within two weeks. Submissions may be kept on file for any length of time pending appropriate use, or can be returned if Self-Addressed Stamped Envelope (SASE) is enclosed. Click here to review additional guidelines submissions.

Correspondence - Do not send anything with an unsolicited submission, such as original photographs that cannot be replaced. Please do not fax unsolicited manuscripts. All submissions must be accompanied by a self-addressed, stamped envelope or will not be returned. Please direct all correspondence to:

Amateur Sports News Network
The Editor
4710 Lincoln Hwy, Suite 350
Matteson, IL 60443

Business & Editorial Offices: (708) 201-1781
email: newsdesk@asnn365.com
REV 6/08
Let's re-invent sports media in a respectable and open-minded way!







WINTER EDITION IS READY!!! ~ click here...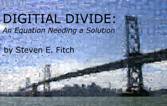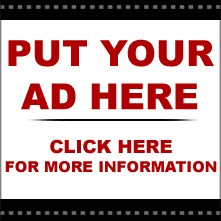 (size 250x250)