College Football Playoff Is Here...
The best way to determine a major college football champion seemed so obvious to so many for so long. Just have a playoff.




Now the people in charge of making that decision are on board, too.





Come 2014, the BCS is out. Playoffs are in.





Now it's a reality.





No. 1 will play No. 4, and No. 2 will play No. 3 on Dec. 31 and Jan. 1. The sites of those games will rotate among six bowls. The Rose Bowl in Pasadena, California, is guaranteed a spot, and the to-be-determined site of the newly formed bowl created by the SEC and Big 12 is likely to be another.

"It's a great day for college football," BCS Executive Director Bill Hancock said. "As soon as the commissioners realized they could do this and protect the regular season, the light went on for everybody."

MOCK SELECTION COMMITTEE provided by Si.com

HOW WILL THE TEAMS BE CHOSEN? A selection committee will pick the four teams after the regular season, using guidelines such as strength of schedule, head-to-head results and won-loss record, while giving conference champions preference. The makeup of the committee is to be determined, but it likely will be about 20 conference commissioners and college athletic directors.



| | | |
| --- | --- | --- |
| | | |
WHERE WILL THE GAMES BE PLAYED? The two semifinals will rotate among six sites. The current BCS games are the Rose Bowl (Pasadena, Calif.), Sugar Bowl (New Orleans), Fiesta Bowl (Glendale, Ariz.) and Orange Bowl (Miami). The Cotton Bowl, now played at Cowboys Stadium in Arlington, Texas, has to be considered a front-runner to land one of the other two spots. Candidates for the other one? Try Atlanta and Jacksonville, Fla.



The championship game will become college football's Super Bowl. Any city can bid on it, even ones that host the semifinals and those that have not been traditional bowl sites. Expect most to be played in dome stadiums or at warm-weather sites.



WHEN WILL THE GAMES BE PLAYED? The semifinals will be played on Dec. 31 and/or Jan. 1. College football used to own New Year's Day. The Bowl Championship Series got away from that. The leaders of the sport want to reclaim that day. The championship game will always be played on the first Monday in January that is at least six days after the semifinals. The first "Championship Monday" is Jan. 12, 2015.

WILL THIS PUT AN END TO THE CONTROVERSY? No. Doubling the field from two teams to four alleviates some of the problems that the Bowl Championship Series couldn't solve. There will still be plenty of complaining, but it will come from teams No. 5, 6 and 7, instead of Nos. 3 and 4. That's better. The further down you go in the rankings, the weaker the arguments get for inclusion. But there are plenty of people out there now that believe four is not nearly enough.
Here's What We Don't Know



The BCS may be gone, but there are still plenty of questions about the new playoff system:



Who will be on the committee that selects seeded teams?
What format will the committee use to choose the seeded teams?
Will teams from non-automatic qualifying conferences have access to the tournament?

HOW MUCH? Conservative estimates have the television rights to the new playoff system being worth at least double what the BCS brought in. That means $300 million easy, probably more like $400 or $500. How it gets divided among the conferences is still to be finalized, though criteria has been set up:

On-field success

Teams' expenses

Marketplace factors

Academic performance of student-athletes

In short the five power conferences (SEC, Big Ten, Big 12, ACC and Pac-12) will get more than the others. The Big East no longer will get a big share, but how much smaller will it be?
HOW SOON AND FOR HOW LONG? The four-team playoff will start in the 2014 season because the current TV deals already have locked the Bowl Championship Series in for two more years. The next round of TV deals will be for 12 years. Those negotiations will begin in the fall. The 12-year deal accomplishes two goals for the commissioners:
1) They don't want to deal with this every four years the way they have been.
2) It keeps the playoff from expanding for 12 years.
WILL IT GROW EVENTUALLY? No doubt. It will be successful, so why not have more of a good thing. Also, many if not all of the people who put this format together will have moved on when it's time to come up with another plan. College football is moving away from the current bowl system, in which it farms out its postseason to third parties. As a new structure evolves and conferences continue to realign, there is no reason to think the playoff will continue to have only four teams.
NCAA STATEMENT:
http://www.ncaa.com/news/football/article/2012-06-20/consensus-reached-playoff

The four-team system isn't perfect but there's plenty to like.

Wetzel: Death to BCS

Most of the discussion about this plan will focus on the selection committee that will determine the four teams and the possible controversies that will likely ensue. And there will be some discussion of how the system will (likely) incorporate the bowl games into the semifinals and where the final games might take place. But there will be virtually no discussion of the fact that hundreds of millions of dollars are being left on the table.

Rather than bidding out the two semifinals game -- as will happen with the final game -- college football is poised to simply hand over these must-watch games to the bowls. Rather than maximizing the revenues flowing back into public universities and schools by staging these two semifinal games as actual playoff games (as is done in every other NCAA sport), college football's powers-that-be are turning down hundreds of millions of dollars in order to protect the "traditions" of the bowls. This at a time when state and school budgets are being slashed. Worse, it's happening at a time when student debt is exploding, in part because of the fees paid to subsidize college athletic programs.

Take Northern Illinois University, whose president, Dr. John Peters, is on the BCS Presidential Oversight Committee. NIU students kicked in $8.8 million in 2011 to subsidize the athletic department and the university and state kicked in another $8 million. That means 69 percent of NIU's $24 million athletic budget last year came from students and the public. Why are they being asked to subsidize a system that is so willing to turn down hundreds of millions of dollars? This is a question that Peters himself could -- and should, but likely won't -- ask his fellow committee members today in Washington.

The cozy relationship between the bowl organizations and the conference commissioners who are actually running college football continues. And the universities lucky enough to play in the semifinal games will likely continue to lose money by playing in the games, forced to buy up large blocks of expensive tickets and stay in expensive hotels receiving kickbacks from the bowl organizations. The conferences will cover the losses because the money will head back to the conferences first rather than directly to the schools.

It didn't have to be this way. The two semifinal games could have easily been played at the home stadiums of the higher seeds, as they do in the other divisions of NCAA football. Visiting teams wouldn't be required to buy up large blocks of expensive tickets because home fans would have immediately scooped up any remaining ones. The games would have brought millions in revenue to a couple of college communities per year. But there was virtually no actual campus-level discussion as was promised.

This aspect of the process is extremely disconcerting and warrants a Congressional investigation. When tax-exempt universities are turning down hundreds of millions dollars per year and instead shouldering the costs on students and taxpayers, how is it not Congress' job to ask how this happened?

So while most fans are celebrating the official announcement of a four-team playoff (which is indeed better than the system that has preceded it) keep in mind that college football -- and by extension, college athletics and our entire system of higher education -- remains firmly in the control of a cartel that cares more about protecting its own profits than fairly and equitably maximizing revenues for the benefit of all.

So, don't close your eyes off the prizes... keep pressuring these members to make the right selection instead of the best financial one.

LINK TO MY BCS ARTICLES TOO


A Simple BCS Solution - PLUS-ONE

I would love a a 16-team playoff where every conference champion gets an automatic berth, leaving five at-large teams left over, but here is the SIMPLEST, MOST LOGICAL IDEA that the NCAA and Bowl Championship Series could implement RIGHT NOW...

NCAA version of Many schools are moving from one conference to another starting next season. ~
click here
for more

Conference realignment is NOT healthy said NCAA President... click here to read more...

Trips to BCS bowl games can cost some schools big money: Going in the red has become more common...
click here for more...

Did U know that profitable BCS bowls get public aid? For more,
click here.


Here is your opportunity to stop hating the media and actually become it!
We are always looking for additional people to submit stories, scores, stats, photos, video, etc...
NOTE: We are proud to announce that for the entire month of June, S.C. Fitch Enterprises, and all of its affiliates including Amateur Sports News Network, ASNN365.com, Amateur Sports Gallery and Kennel Sports Talk will be honoring this month as Sports America Kids Month. This years' campaign organization is Kids Running, which is devoted to promoting the sport of running for kids so that they can enjoy the benefits of a fit and healthy lifestyle both at school and home. We integrate academics when we can. For more information, click here.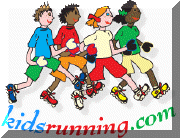 FOLLOW US...