SPORTS


Weather in




Amateur Sports


subsidiary of S.C. Fitch Enterprises, Inc.
4710 Lincoln Hwy, Suite 350
Matteson, IL 60443
708.201.1781 voice
708.231.8266 fax

You can also catch us at:
just click at icon below



Powered by



| | | |
| --- | --- | --- |
| | Hillcrest 30th Holiday Classic | |
COUNTRY CLUB HILLS
| | | |
| --- | --- | --- |
| Covered by Cynthia Fitch | | |
Despite the crappy weather and icy roads the athletes and fans were ready for the showdown at the 30th Annual Hillcrest Holiday Classic. This very popular tournament provides some of the best girls' basketball in the state during the holidays displaying the talents of seven of the top ranked teams in the Sun Times, including No. 1 Marion Catholic and No. 2 Hillcrest.
Although many fans wanted to see a final match-up between Hillcrest and Homewood-Flossmoor for the Championship, most folks were not surprised that Marion Catholic was true to their reputation and secured a spot in the finals.
Here's the scoop…. click here!
NOTE: More information on the Hillcrest Championship game, click here!
Adobe Acrobat Reader and a password is required to continue reading the articles below. If you do not have it, click the icon below for a
FREE
copy of it.

| | |
| --- | --- |
| NOTE: We are proud to announce that for the entire month of December, S.C. Fitch Enterprises, and all of its affiliates including Amateur Sports News Network, ASNN365.com, and Amateur Sports Gallery will be assisting Connection for Abused Women and their Children (CAWC) on our web site. | |
Any pictures taking at the game can be found in our photo gallery - click here!
Here is your opportunity to stop hating the media and actually become it!
We are always looking for additional personnel. Click here if you are interested. If you would like to submit a story, score, stats, or even photos, click here.

View my Online Calendar Amateur Sports Event Calendar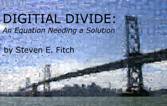 Digital Divide Book Available at

&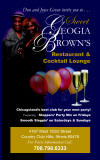 George Caribbean Soul
Your Island on Wheels
Genya Harley



Reduce your insurance cost TODAY!!!