SPORTS


Weather in




Amateur Sports


subsidiary of S.C. Fitch Enterprises, Inc.
4710 Lincoln Hwy, Suite 350
Matteson, IL 60443
708.201.1781 voice
708.231.8266 fax

You can also catch us at:
just click at icon below



Powered by



Lady Hawks continue rise...
COUNTRY CLUB HILLS - It was senior night for the Lady Hawks and they were facing the Meteors (23-2) who were playing they're third game with out Karisma Chapman, took an early lead of 21 -12 in the first quarter. Senior center Ariel Rouse got into early foul trouble resulting for Coach Maniatis to rotate more players.
This proved to be a solid solution. In the second quarter, the Lady Hawks obtained the lead at the half 36-35.
In the second half, Hillcrest began running a 2-3 zone which turn the tide where they held the Meteors scoreless for over 7 minutes coming down the stretch and took a 10 point lead - 51 - 41.
| | |
| --- | --- |
| "We did a lot of little things we needed to be victorious," Hillcrest coach John Maniatis said. "We felt that with Chapman not being out there that we would be able to expose a possible weakness that they have and that's their outside shooting. We made an adjustment to go to a 2-3 zone and that enabled us to pack it in." | |
Uniquah Hampton finished the game with 16 points, 9 rebounds, 6 steals and 5 assists to upset T.F. North 61 - 54. "We had to play as a team," Hampton said. "I think our defense brought us this win."
Jeanise Randolph scored a game-high 18 points, but was scoreless for most the third quarter and all of the fourth.
Centrese McGee had 15 points and 10 boards for T.F. North. The Meteors will find out more information on the MRI perform on Chapman Friday.
Rouse scored 7 points in her last regular season game for Hillcrest. "I just had to compose myself and try to play the way I knew I could," said Rouse. Down the stretch she had a couple of big rebounds and defensive stands to seal the victory. In fall, she hopes to attend either University of Illinois (Springfield) or Iowa University.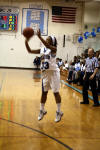 In addition, senior Jamie Nelson scored 8. Nelson didn't play in the fourth quarter due to receiving an elbow to the left eye. "I'm okay now. I was just a little dazed," she said to us after the game. "I just
| | | |
| --- | --- | --- |
| | wish I could have been out there with my team for my last regular season game on this court." Upon graduation, Nelson is headed to Spelman to pursue her dream of studying pre-Law. | |
| | |
| --- | --- |
| NOTE: We are proud to announce that for the entire month of February, S.C. Fitch Enterprises, and all of its affiliates including Amateur Sports News Network, ASNN365.com, and Amateur Sports Gallery will be honoring Black Athletes accomplishments on, as well as off the field of play for Black History Month. Click here for more! | |
Any pictures taking at the game can be found in our photo gallery - click here!
Here is your opportunity to stop hating the media and actually become it!
We are always looking for additional personnel. Click here if you are interested. If you would like to submit a story, score, stats, or even photos, click here.

View my Online Calendar Amateur Sports Event Calendar





WINTER EDITION IS READY!!!
click here...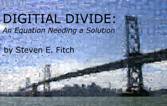 Digital Divide Book Available at

&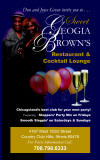 Benford Brown & Associates



Instant Tax Refunds!
Uncle Rail



Comedy Production @
Condessa Del Mar
Professional



Images ~ click here
D.O.C. Barber



FREE cut with this card ~ click here
Dress to Impress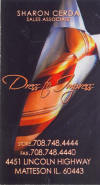 Click here and receive an additional
10% off your next purchase
1-800-DRYCLEAN.com



click here...
The Lights



of Joy ~
click here


George Caribbean Soul
Your Island on Wheels
Genya Harley



Reduce your insurance cost TODAY!!!
Be sure to check out our affiliates page - click here!