SPORTS


Weather in




Amateur Sports


subsidiary of S.C. Fitch Enterprises, Inc.
4710 Lincoln Hwy, Suite 350
Matteson, IL 60443
708.201.1781 voice
708.231.8266 fax

You can also catch us at:
just click at icon below



Powered by



Indiana shows strength in Illinois
VILLA PARK

- Carmel High School from Indiana came in to the McDonald Shootout with a mission and on Monday afternoon, they could successfully hold up a backdrop saying "Mission Accomplished".
The Lady Greyhounds (13-2) swept both opponents they faced in the tournament including Fenwick and Hillcrest, making a strong name for themselves in Illinois.
Behind Chrissy Steffen, a Bowling Green recruit, who knocked down 19 points and freshman Blaire Langlois, who had 16, Carmel took a 20 point lead going into the fourth quarter.
For Hillcrest, Uniquah Hampton and Jamie Nelson both scored 11 points on the afternoon.
"I give Carmel a lot of credit," Hillcrest coach John Maniatis said. "They showed why they are a state championship-caliber team. They manipulated their offense to find seams. This allowed us to see what the next step is. Obviously we were not up to the challenge today."
Next opponent for Hillcrest is Richards Tuesday evening. Carmel's next opponent is unknown at this time.
| | |
| --- | --- |
| NOTE: We are proud to announce that for the entire month of January, S.C. Fitch Enterprises, and all of its affiliates including Amateur Sports News Network, ASNN365.com, and Amateur Sports Gallery will be assisting THE 50 MILLION POUND CHALLENGE which means becoming part of something exciting, life-altering, historic, and tremendously beneficial! Not only for you, but to others in your family and community, as well as to future generations. Click here for more. | |
Any pictures taking at the game can be found in our photo gallery - click here!
Here is your opportunity to stop hating the media and actually become it!
We are always looking for additional personnel. Click here if you are interested. If you would like to submit a story, score, stats, or even photos, click here.

View my Online Calendar Amateur Sports Event Calendar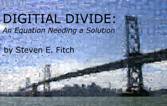 Digital Divide Book Available at

&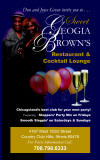 George Caribbean Soul
Your Island on Wheels
Genya Harley



Reduce your insurance cost TODAY!!!