SPORTS


Weather in




Amateur Sports


subsidiary of S.C. Fitch Enterprises, Inc.
4710 Lincoln Hwy, Suite 350
Matteson, IL 60443
708.201.1781 voice
708.231.8266 fax

You can also catch us at:
just click at icon below



Powered by



Vikings hold off the Panthers
COUNTRY CLUB HILLS
-

In the battle of third place, Homewood-Flossmoor faced Von Steuben at the Hillcrest Holiday Classic. To tip the game off, the Panthers went on a 12-0 run in the first quarter, lead by La Terria Taylor (21 pts) and Kiaherra Powell (14 pts). The Vikings were able to settle down and in the second quarter, they found their rhythm and pulled within 5 points at the half thanks to 2 big shots a the arc by Jailyn Norris and Simone Matthews.
The rebound totals were Panthers 26, Vikings 21 at halftime.
For the rest of the game, the Vikings and the Panthers battled basket for basket. Then the Vikings Ashley Collins hit a 3-pointer to tie the game at 43 with 2 minutes let in the game. Shortly after the 3-pointer, Collins hit a key field goal to take the lead. Katarina Fabre, of Von Steuben, answered right back with a field goal of her own to tied the score at 45 with 1:42 left in the game.
Just like all afternoon, both teams traded one more share of field goals with 34.7 left in the game tied at 46. But in the end, thanks to a final free throw by Jailyn Norris with 4.7 seconds on the clock (10 pts), the Vikings were able to come away with the upset with a final score of 47-46.
Congratulations to Coach Sherrif and the Vikings.
| | |
| --- | --- |
| NOTE: We are proud to announce that for the entire month of December, S.C. Fitch Enterprises, and all of its affiliates including Amateur Sports News Network, ASNN365.com, and Amateur Sports Gallery will be assisting Connection for Abused Women and their Children (CAWC) on our web site. | |
Any pictures taking at the game can be found in our photo gallery - click here!
Here is your opportunity to stop hating the media and actually become it!
We are always looking for additional personnel. Click here if you are interested. If you would like to submit a story, score, stats, or even photos, click here.

View my Online Calendar Amateur Sports Event Calendar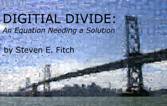 Digital Divide Book Available at

&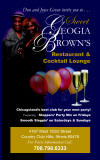 George Caribbean Soul
Your Island on Wheels
Genya Harley



Reduce your insurance cost TODAY!!!