golf courses you must play
Feel free to add share this article...
| More
In the Chicagoland area, we are surrounded by NOT only one of the best skylines in the world, but some fantastic golf courses. So, we decided to showcase a few of them. Let's get started...

PHEASANT VALLEY COUNTRY CLUB


3838 W. 141st Street, Crown Point, IN
www.PheasantValleyGolf.com
Pheasant Valley Country Club, opened in 1967, was revered by golfers for many years as one of the most challenging premier public golf courses in the Chicagoland area. Following an era of decline, the course has been reopened after numerous upgrades including 5 sets of tees, new cart paths, radical drainage, mounding, tree planting, pond upgrades, as well as irrigation renovations. A very affordable course worth a visit...





GLENWOODIE GOLF CLUB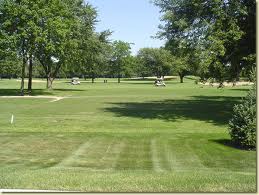 19301 State Street, Glenwood, IL 60425
This golf club has been a Chicagoland favorite for over 85 years plus they just completed a new clubhouse... For more visit www.glenwoodiegolf.com

UNIVERSITY GOLF CLUB & CONFERENCE CENTER


23520 Crawford Avenue, University Park, IL 60484
This spectacular golf course is truly waiting to indulge you in an experience second to none in the Chicagoland area. Forty minutes right outside of Chicago, this course, measures in at 6,701 yards with elevated tees, rolling fairways and water, which comes into play on 9 holes. Amenities on the course include a professional-staff, men's and women's locker rooms, lounge, formal and private dining rooms, and meeting space with state-of-the-art visual equipment. For more visit www.universitygolfclub.com

Test your golf IQ ~click here!
The GLEN Club




2901 W. Lake Avenue, Glenview, IL
www.theGLENclub.com
Reowned golf course architect Tom Fazio brilliantly transformed the once flat runways of the Glenview Naval Air Station into a nationally acclaimed 18-hole layout, featuring dramatic elevation changes, stunning vistas, meandering lakes and running streams. Following its debut in 2001, the course found itself in the national spotlight with special recognitions from Golf Digest, Sports Illustrated and GOLF Magazine.


BOLINGBROOK GOLF CLUB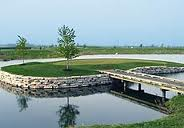 2001 Rodeo Drive, Bolingbrook, IL
www.bolingbrookgolfclub.com
With water coming into play on 14 holes and wind a factor on all 18, this course is a challenge for the low-handicapper yet fair for the less accomplished golfer due to its five sets of tees. The course features the most accessorized golf carts in the area, and following the round, access to the staffed locker rooms, steam room, sauna, whirlpool tub and exercise room.

BIG RUN Club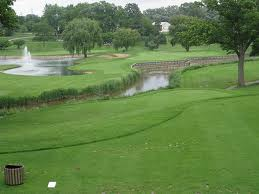 17211 W 135th Street, Lockport, IL 815-838-1057
Plenty of endurance, a BIG drive, and a feather-light touch with the putter are what make BIG RUN GOLF CLUB such a picturesque, yet challenging 18-hole course. This hilly layout located just 45 minutes from downtown Chicago plays long and will test your shot-making abilities to reach the sloped greens. Designed by the great architects, C.H. Muelenford & Sneed, the tree-lined fairways are narrow and water hazards come into play on eight holes. The 9th hole is possibly the most difficult par 5 in the area. The architect Dick Nugent has done a great deal of the redesign work on this heavily-bunkered course. For more visit www.BIGRUNGOLF.com

BALMORAL WOODS COUNTRY CLUB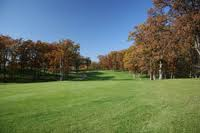 26732 S Balmoral Drive, Crete, IL
Challenging fairways, precise greens and an unforgiving rough make Balmoral Woods the course certain to test your golf skills. Located on Hwy. 395, 45 minutes south of downtown Chicago, this course is beautifully situated on 280 breathtaking acres of wooded rolling hills. For more visit www.balmoralwoods.com

MISTWOOD GOLF CLUB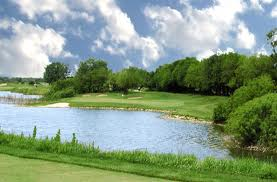 1700 W Renwick Road, Romeoville, IL
Centered around a beautiful 67-acre lake, Mistwood is designed to challenge and reward golfers of every level. From the moment you arrive, you will relish a classic golf experience including impeccable split fairways, highly-manicured and terraced greens and an expert and attentive staff. Other amenities include an 18-acre practice facility, a full-service pro shop, golf instruction from a team of PGA professionals and a spectacular restaurant offering a versatile menu. For more visit www.mistwoodgolf.net


LOST MARSH


1001 129th Street, Hammond, IN
Lost Marsh is known for is majestically centered panoramic views including that of which of its clubhouse and Lake George. When you play, you get to choose from the challenging 18-hole championship course, a fun-filled 9-hole par 3 course, a first-rate 300 yard outdoor driving range, or a heated indoor hitting area. The course features bent grass from tee to green and Kentucky bluegrass rough. Lost Marsh is also a perfect setting for dining out, golf outings, weddings, meetings, etc... Aquatic Play Center opening August 2011. For more visit www.LostMarshGolf.com

Be sure to check out our 18 Toughest Golf Holes from around the Chicagoland area - click here!
The Course at Aberdeen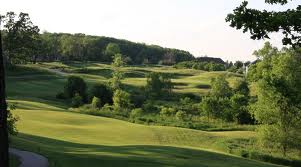 245 Tower Road, Valparaiso, IN
Receive a premier golf experience and playing conditions for all skills levels, the Course at Aberdeen in Valparaiso, Indiana. The course is designed by award-winning architect, Dr. Michael Hurdzan which includes a beautiful layout with tree-lined fairways amid rolling countryside, preserved wetlands, tactical bunkering, and immaculate bent grass playing surface from tee to green. For more visit golfataberdeen.com.

EAGLEWOOD RESORT & SPA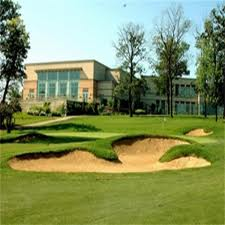 1401 Nordic Road, Itasca, IL 60143
Eaglewood is located about 35 minutes from downtown Chicago and is one the most luxurious and amenity-filled golf resorts in the entire Midwest. They have a par 72 championship course that offers the perfect outdoor environment to relax. Its rolling hills, steep greens and strategically-placed water hazards are sure to challenge golfers of all levels. Guests have access to the resort's destination spa, open 7 days a week from 9am - 9pm. Choose from spa treatments, swimming, billiards and a six-lane bowling alley to rejuvenate... then enjoy a delicious meal in any of the 3 dining venues. For more visit www.teeoffateaglewood.com
RUFFLED FEATHERS GOLF CLUB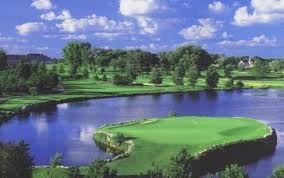 1 Pete Dye Drive, Lemont, IL 60439
This courses was designed by the one and only Pete & P.B. Dye... need we say more? Playing here is full of aesthetic beauty and genius layout, which brings about a championship caliber, well-conditioned course with scenic par 3's. Plus, they offer all of the comforts of a private club, you will feel accommodated from the second you drive up. For more visit www.ruffledfeathersgc.com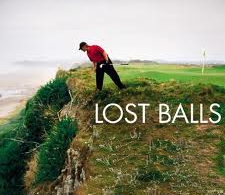 Be sure to check out our 18 Toughest Golf Holes from around the Chicagoland area - click here!
| | |
| --- | --- |
| NOTE: We are proud to announce that for the entire month of June, S.C. Fitch Enterprises, and all of its affiliates including Amateur Sports News Network, ASNN365.com, and Amateur Sports Gallery will be honoring June as Home Safety Month. The Home Safety Council has created ready-made home safety resources that you can share with family members, your community members, employees/coworkers and many more to help encourage people to take a hands-on approach to making their homes safer. Click here for more information. | |
Here is your opportunity to stop hating the media and actually become it!
We are always looking for additional personnel. Click here if you are interested. If you would like to submit a story, score, stats, or even photos, click here.

FOLLOW US...