18 Toughest golf holes you must play
Feel free to add share this article...
| More
Here is 18 of the toughest holes we have come across in the Southland area. On top of that, we have selected the number one handicapped holes with lots of hazards and structural obstacles, doglegs galore, huge elevations and bunkers, bunkers and bunkers from various courses too. Ready to play?





Hold on... from the tips our 18 holes are measured in at 8,932 yards and plays as a par 82 with absolutely NO par 3's. GULP!!! Ready now?





NOTE: we are playing from the tips...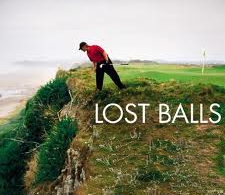 No. 1:
Harborside International (Portside)
, second hole... 544 yards, par 5
One of the great vistas with a lovely view of the Chicago skyline from the tee box but don't be fooled by the view. From the elevated back tee, the fairway is at an angle. If you are not a long hitter, you are going to have to fight a big bunker on your second shot then battle a tiered green that's got secrete service (four bunkers) all around it...
No. 2: Silver Lake (South), first hole... 550 yards, par 5
From the tee box, the first thing you see is H-2-0 then you notice five bunkers all over the place with trees... gulp! Thus, the money shot is on the fairway otherwise, bankruptcy is in view. At the green, is two detectives guarding a generous green.
No. 3: Minne Monesse, third hole, 445 yards, par 4
On this hole, you are hitting blind over a tee shot over a hill to a landing area that falls away with woods well left and lots of rough to the right. If you hang a drive left, well, there's the potential of hitting a pond with a poor second shot. On the other hand, a good shot has to thread through two enormous trees...
No 4: Tuckaway, fourth hole... 392 yards, par 4
Deep breathe... if you have the tendency to slice, and I'm not talking about pizza, then you may want to play short and add an extra shot even before you tee off. there's a pond at the corner of the dogleg right that will catch errant shots. You have to hit the fairway to give you a chance.

No 5: Sanctuary, fifth hole... 568 yards, par 5
This is a gorgeous hole recognized as a championship style layout. The landing area of the sweeping dogleg to the left is guarded by a trio of bunkers. Miss right and you're in heavy rough. The second shot must be threaded through a grove of trees that narrow to no more than 20 yards wide, and the fairway tilts to the left. Once you clear all of that, the green is regular-style security guards protecting it.

No 6: Dunne National, sixth hole... 570 yards, par 5
One of the best holes on an unrelenting design by Ken Killian and Dick Nugent. A straightaway tee shot has to avoid the pond eating into the right side of the fairway. The second shot has to avoid a big bunker on the left. If the approach doesn't hit the green, it falls off, probably into one of two bunkers.

Golf courses you must play in Chicagoland area ~click here
No 7: Balmoral Woods, seventh hole... 526 yards, par 5
This is a spectacular hole and if you play it right, you will dance! If not, it will effect the rest of your day. This hole has a dogleg left that tumbles downhill and finishes at a green that is guarded by a creek. If you are a big hitter, you will try to cut the corner and use the hill but risk being caught by trees or overshooting the fairway... let me put it this way, only three double-eagles have ever been scored on this hole in the past 20 years.
No 8: Square Links, first hole... 362 yards, par 4
Another breather hole... hahahahaha! This hole plays long because of a pond that cuts into the fairway in front of the green and runs alongside the right edge of the green. Square links is a forgiving place to play and you will learn a lot about the game of golf here.
No 9: Big Run, ninth hole... 610 yards, par 5
This is the longest hole of the day with a reasonably wide landing area but trees are on both sides of the fairway. Your third shot is to a heavily bunkered green that has never been reached in two. For most of us, it's a par 6.

No 10: Stony Creek, seventh hole... 402 yards, par 4
This is the longest par 4 of the day. The hole features a intimidating second shot for bogey golfers. If you hit the fairway, the second shot to the green is guarded by the confluence of the two arms of Stony Creek. If you don't hit the fairway, the options are to lay up or aim to the bailout area front and left of the green. Go over and there's a bunker waiting for your ball. Play smart with everything in front of you.

Test your golf IQ ~click here!
No 11: Old Oak, third hole... 460 yards, par 4
Back to work... You need to hit this ball at least 250 yards off the tee for this gradual dog leg left. A slice is death... only from the top of the rise can a player see the well-bunkered, tilted green in a small hollow. Hitting it requires a precise second shot. There are lots and lots of bogeys and doubles found on this hole.
No 12: Hickory Hills (South), twelfth hole... 528 yards, par 5
This is a long slog of a hole where keeping the ball between the tree lines is the key especially on the second shot. A hill comes into play, creating a partially blind shot from the left of the fairway. There's good news at the green: no bunkers. The bad news is the green is nestled in a clump of trees.
No 13: Evergreen, thirteen hole... 546 yards, par 5
This is a sneaky hole that appears to be easy from the elevated tees but definitely ISN'T! A sweeping right-hand dogleg begs aiming down the tree line to the right but catch that tree standing in the right edge of the fairway and you're dead. Play safe to the left and skitter into that group of trees and you're dead... slice to the right onto the hillside and you're dead... Sounds crazy but a couple of 3-woods to stay out of the Evergreen Lumber Yard and a pitch shot to really small green is the way to play this hole.
NOTE: We've been told that that tree has been hit over 28,000 times.... hahahaha
No 14: Heritage Bluffs, seventh hole... 430 yards, par 4
This is tough hole made tougher by the addition of a long bunker right of the fairway, where short hitters often land. The big bunker at the far corner of the dogleg indicates the way to go more than anything. Those in the fairway will find the second shot a beauty, with an elongated green guarded by a pair of bunkers, plus a pond for the truly errant.
No 15: Water's Edge, fourth hole... 537 yards, par 5
This zig-zag designed hole separates itself. If you are able to hit a big drive off the tee, it should land in an ideal spot for your second shot. That has to land just short of the green in a generously wide fairway, but there's still a precision pitch shot to play to hit a green guarded by a gaggle of bunkers. Take a 5 and go quietly to the next.
No 16: Glenwoodie, sixteenth hole... 430 yards, par 4
This hole has been recognized as one of the great par 4 holes in the Chicago area. Your second shot must be handled with lots of care since from the fairway, you must clear a gully then land softly on an elevated green all while keeping the ball below the hole. Many, many tournaments have been won and lost on this hole.
No 17: Ruffled Feathers, fifth hole... 467 yards, par 4
A narrow fairway followed by a difficult second shot equals a nightmare hole. Perhaps the most difficult approach of the 18 because the green is guarded on the right by a pond and a beach-sized bunker between the pond and the putting surface.

No 18: Cog Hill (Dubsdread), ninth hole... 565 yards, par 5
This is a fantastic closing hole and a true three shot hole unless Tiger Woods, Bubba Watson or John Daly are playing it. Hitting the fairway is a must on the tee shot and the second shot, and hitting the green is vital if par is the goal. A slanted green guarded by deep bunkers only adds to the task.

Speaking of Cog Hill, big time golf is returning back to this course this fall.


Golf courses you must play in Chicagoland area ~click here
Is there a golf course and/or hole we didn't mention? Please let us know... click here!
| | |
| --- | --- |
| NOTE: We are proud to announce that for the entire month of May, S.C. Fitch Enterprises, and all of its affiliates including Amateur Sports News Network, ASNN365.com, and Amateur Sports Gallery will be honoring May as National Teen Pregnancy Prevention Month. This Campaign was founded in 1996 to work exclusively on decreasing teen pregnancy in America, and at the outset challenged the nation to reduce the teen pregnancy rate. Unplanned pregnancy is at the root of a number of important public health and social challenges. Click here for more information. | |
Here is your opportunity to stop hating the media and actually become it!
We are always looking for additional personnel. Click here if you are interested. If you would like to submit a story, score, stats, or even photos, click here.

FOLLOW US...