SPORTS


Weather in




Amateur Sports


subsidiary of S.C. Fitch Enterprises, Inc.
4710 Lincoln Hwy, Suite 350
Matteson, IL 60443
708.201.1781 voice
708.231.8266 fax

You can also catch us at:
just click at icon below



Powered by



Hillcrest crowned 2009 Galaxy Tournament
| | | |
| --- | --- | --- |
| | | Feel free to share this article provided by AmateurSports365.com - |
RICHTON PARK - The Galaxy Girls Basketball Tournament tipped off last week and brought out some of the best talent in girls basketball including Harlan, Bloom Township, Bishop McNamara, Lincoln-Way North, Rich South, Shepard, Thornwood, and returning champion, Hillcrest Hawks.
The event has become a big part of girls basketball program, and all of the players and parents are involved in making the classic a reality every year. It's a nice tournament to obtain an early measuring stick of your teams abilities, pro's or cons, against competition you normally wouldn't see until post-season.
The championship game put Hillcrest up against Bishop McNamara, where the Lady Hawks went on to win 64-46. On this night big things came from a fast, sturdy package - Hillcrest's 5'2" sophomore Samirah Ali. She finished the game with 21 points, six assists and four steals. Shannise Heady added 18 points, and DePaul recruit, Uniquah Hampton 9 points.

Hillcrest was up by only 3 points until late in the third quarter when they went on a 10 point run and opened the game for a clear victory.

"In the second half, Samirah brought us out and made us look good," said team captain, Ms. Hampton. "She's fun. I don't have to worry about anything when she goes to the hole. I can just chill at halfcourt. I know she's going to make it. I've got confidence in her."

Ironic part of all of this is Ali is a transfer student from the host school Rich South.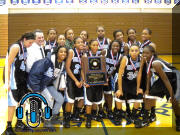 It's starting to look like the Lady Hawk's opening night loss to Homewood-Flossmoor is beginning to fade as the team gets their legs underneath them.

In the consolation game, Harlan won 54-52 over Rich South.
Click here to check out the 2009 Galaxy Tournament results...
Adobe Reader required to open above link.
| | |
| --- | --- |
| NOTE: We are proud to announce that for the entire month of November, S.C. Fitch Enterprises, and all of its affiliates including Amateur Sports News Network, ASNN365.com, and Amateur Sports Gallery will be modifying a portion of its web site in lieu of National Diabetes Awareness Month. | |
Here is your opportunity to stop hating the media and actually become it!
We are always looking for additional personnel. Click here if you are interested. If you would like to submit a story, score, stats, or even photos, click here.

Click here to view our Online Amateur Sports Event Calendar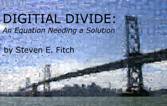 Digital Divide Book Available at

&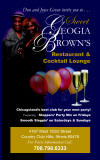 George Caribbean Soul
Your Island on Wheels
Genya Harley



Reduce your insurance cost TODAY!!!