SPORTS


Weather in




[includes/company_info.htm]
You can also catch us at:
just click at icon below




Powered by



HOOP HIGHLIGHTS
| | | |
| --- | --- | --- |
| | | Feel free to share this article provided by AmateurSports365.com - |
SATURDAY, MARCH 20, 2010
CLASS 3A BOYS BASKETBALL
TEAM EFFORT WINS STATE TITLE FOR HILLCREST
PEORIA - Hillcrest wins its first basketball State championship from the free-throw 58-55 victory against Peoria Richwoods.
In an era of demanding parents and players who often put their personal objective ahead of the team, it is totally refreshing to see a group of players work together for a common goal. This was definitely the case at the Class 3A state finals. The Hawks proved to be too quick; to disruptive; and too athletic for Champaign Centennial.
This game summary is sponsored by


"Capturing the Art of Sport in Motion"
check out our gallery by clicking here
| | |
| --- | --- |
| Teammates Eric Gaines and Nick Oden converted clutch free throws down the stretch to lead Hillcrest to an exciting. This title comes two weeks after the Lady Hawks made their very first appearance also downstate. Their efforts, unfortunately, fell short to second-place against Montini. | |
Peoria Richwoods had plenty of opportunities from lots of turnovers by the Hawks in the second half. In fact, the Knights went on a 20-8 run to grab the lead at 42-39.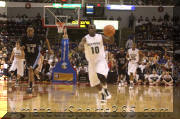 The final quarter was full of energy and determination with both teams leaving it all on the court. The Hawks grabbed the lead once more 49-45 with 54-51 with 1:37 to go. The Knights came right back with an easy lay-up by Tony Frazier, then two routine free throws by Mason Alwan gave Richwoods a 55-54 lead with 50.8 seconds left.
Kent State-bound senior forward Gaines knocked down 2 free throws with 29.6 seconds left provided the Hawks with a 56-55 lead, and teammate, Oden, nailed two more charity tries with 8.2 seconds remaining to make it 58-55.
"I wasn't nervous," said Gaines, who finished with 18 points and was 4-of-5 from the line. "I knew if I didn't hit them, it wouldn't be good. I'm probably the worst free-throw shooter on the team. But I just relaxed, wiped my hands and knocked them down."
There was still time to line up a potential last-second 3-pointer and force overtime. The Knights got the ball to Mason Alwan, who earlier had buried three 3-pointers. But his bomb from the right corner bounced off the rim as time expired.
Gaines' played his last high school game not only winning State but having the game high points (18) followed by Oden, who added 13.
| | |
| --- | --- |
| Alwan led the Knights with 16 points. | |
"It feels really, really good," Gaines said. "We did it."
Coach Houston inherited a program from his mentor and previous coach, Tom Cappel, who won 259 games over the last 10 season. Houston was able to retain his defensive philosophy and take the team to the next level.
As you can see it was a nail-biting finish for the near-capacity crowd, which heavily favored the hometown Knights. Cinderella? I don't think so... Cinderella teams do not hold a 31-3 overall record.
CLASS 4A BOYS BASKETBALL
WOLVERINES WIN CLASS 4A STATE TITLE
PEORIA -

Simeon wins their fourth state title (1984, 2006 and 2007), 51-36, behind the superb play of Brandon Spearman. Spearman, who finished the contest with 13 points, not only lead the team in scoring in the state finals but he had the hot hands in all seven state tournament games.
"He just worked hard every day and kept telling me he was going to win us a state championship," Simeon coach Robert Smith said. "He never gave up."
Simeon opened the game with a 13-0 run and never looked back. From the press box you just knew the Dolphins would be able to shoot themselves back into the game, but they struggled in the first half, which sat the table for the rest of the game. In fact they shot 27.8 percent (5-for-18) from the field. This opening run was sparked by Darien Walker, who scored all of his 9 points in the first six minutes of the game.
Another Wolverine that was impressive was Rayshawn McElrath, who provided the energy in paint and on the boards. This 6'6" junior scored 9 points, 4 boards and 2 blocks in the title game.
This game summary is sponsored by


"Capturing the Art of Sport in Motion"
check out our gallery by clicking here
"He just went out and battled every night for seven games," Smith said.
Young finally scored with 2:16 left in the first quarter when Anthony Johnson knocked down a three. Johnson led the Dolphins with 13 followed by Ahmad Starks who added 10.

Even in a so-called down year of 25-9, Simeon proved they can win a state title. This win also puts coach Smith in some select company. Only East St. Louis Lincoln's Bennie Lewis, who won four big-school titles, has more than the three large-school championships won by Smith and Peoria Manual's Wayne McClain.
It also comes at an especially poignant time for the Simeon community. Bob Hambric, who coached the 1984 team and compiled a 551-145 record in 24 years, died in August. Smith played under Hambric, was his assistant coach and became his handpicked successor.
"We started out the season with it dedicated to Coach Hambric and then things got rocky," Smith said. "But we figured it out. This state title is dedicated to him."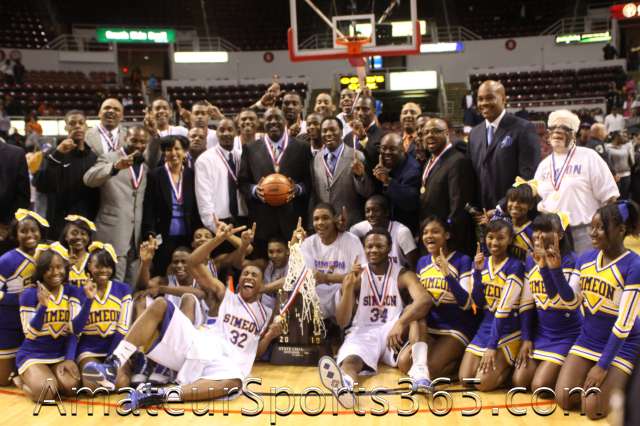 NOTE: Freshman starter Jabari Parker left the game with 1:50 to play in the first quarter with a hairline fracture in his foot and never returned.

RICHMOND ENDS HIGH SCHOOL CAREER ON HIGH NOTE
PEORIA - After losing a chance at a state title on Friday night, Waukegan Bulldogs easily defeated O'Fallon 85-78 in the 4A consolidation game Saturday evening.
Jereme Richmond lead the team in this contest knocking down a double-double including a career-high of 36 points and 16 boards.
"I think we would have been embarrassed if we didn't come out and play our best," said the Illinois-recruit.
O'Fallon did have an early lead of 22-16 behind the play of junior Roosevelt Jones, who knocked down 26 and 13 boards, followed by Charles Joy who added 12.
The Bulldogs responded with back-to-back three-pointers by Quan Connor that sparked an 18-5 run. Connor finished the contest with 20 points and Mike Springs added 9.
This weeks' game summary is sponsored by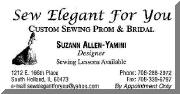 for more click card above
"That's what we do," Waukegan coach Ron Ashlaw said. "We started a better job of rebounding, getting out on the break and increasing the tempo and creating turnovers and that helped us get the runs we needed."
| | |
| --- | --- |
| Richmond ended his high school career with a poster-style dunk. "It felt good because I was winded and I wasn't sure if I was going to have my legs." | |
| | |
| --- | --- |
| NOTE: We are proud to announce that for the entire month of December, S.C. Fitch Enterprises, and all of its affiliates including Amateur Sports News Network, ASNN365.com, and Amateur Sports Gallery will be assisting Connection for Abused Women and their Children (CAWC) on our web site. | |
Here is your opportunity to stop hating the media and actually become it!
We are always looking for additional personnel. Click here if you are interested. If you would like to submit a story, score, stats, or even photos, click here.

Click here to view our Online Amateur Sports Event Calendar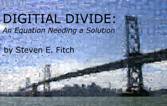 Digital Divide Book Available at

&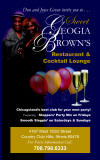 George Caribbean Soul
Your Island on Wheels
Genya Harley



Reduce your insurance cost TODAY!!!