SPORTS


Weather in




[includes/company_info.htm]
You can also catch us at:
just click at icon below




Powered by



HOOP HIGHLIGHTS
| | | |
| --- | --- | --- |
| | | Feel free to share this article provided by AmateurSports365.com - |
MARCH 6, 2010
CLASS 3A GIRLS BASKETBALL FINALS
Montini 64, Hillcrest 53
NORMAL — This was Hillcrests' first state basketball title appearance and they went all out to make this a memorable experience.
Hillcrest took an early double digit lead, 27-15, in the second quarter, but couldn't hold on to it as Montini went on a 13-0 run and took a 33-31 lead going into halftime.

Hillcrest battled back and forth all game to keep it close, but Montini was hitting all of their outside shots. They only went 39% from downtown for the game behind the hot hands of Illinois State recruit Alison Seberger, who knocked down 18 - all of her points from behind the arc, but it seemed like every shot went down for them during one stretch of the game.
''It's the best feeling in the world and to do it now for (teammate) Michala (Johnson, who has a torn anterior cruciate ligament), we wanted to do this for her,'' Seberger said. ''[The three] is a big shot and to get our team pumped up, that's what you have to do.''

The third quarter got started with a quick score by the Lady Hawk's senior and co-captain Kristin Marshall's that tied the score at 33. Right after that Montini knocked down three 3-pointers, two by Seberger and one by Whitney Adams.
Then Hillcrest took a major blow when senior, Uniquah Hampton collided with Holloway at half court (press row side). There head-to-head collision opened up a large gash on Hampton's forehead resulting from her to receive medical attention. After them game, Hillcrest coach John Maniatis said Hampton needed 50 stitches to close the wound and was taken to Bromenn Medical Center in Normal.

Hampton left the game with 14 points and was 4-of-7 from behind the arc.
With the DePaul recruit out of the game, the Lady Broncos' took advantage and began spreading their defense and executing shots within their comfort zone.

''I think their defense was different,'' Holloway said. ''Uniquah was a factor there in the middle so [Hampton's absence] let me get to the basket a little more.''

The Lady Hawks were able to rally to get the game within 4 points, but Seberger answered with another signature three-pointer. The Lady Broncos had an answer each time Hillcrest tried to rally.

Montini was led by Whitney Adams who finished the Class 3A championship game with a double-double: 20 points and 10 rebounds, followed by Whitney Holloway who added 12 points.

Shannise Heady led Hillcrest with 18, followed by sophomore phenom Samirah Ali who added 11 points.

After the game, Marshall shared her thoughts about fellow teammate, ''we've been playing together since seventh grade and I was hoping she was OK, but once we knew she was out we wanted to step it up and do it for her," she said holding back tears. "She's one of the best players on the team, and (her loss) kind of stopped our momentum."

CONGRATULATIONS MONTINI!

updated March 8, 2010
It was reported that from Hillcrests' pep rally which was held Saturday night that Hampton received a standing ovation.

''(Holloway) was coming down the sideline and I tried to step over her to take a charge,'' Hampton said. ''I guess her head went into my head and I just fell. I thought I was OK, but when I looked at my hand I saw blood.

''I thought they could fix me up and I could go back into the game. But when the trainer told me I couldn't, I just started crying.''

"I wasn't worried about my head. I just wanted them to put a Band-aid on it so I could get back in."
**********************
Springfield 65, Oswego 41
NORMAL — Springfield was determined not to repeat 2009, where they were unsuccessful in obtaining a victory at the state finals.


So, from the tip, they played aggressive behind the play of Zahna Medley, who knocked down 17, followed by Kasi Korza who added 15.
Oswego never seemed to find any rhythm on either side of the ball. The Panthers truly hoped to be one of just two teams to end their season with a win, but, the fourth-place trophy is the first of its kind for the girls basketball program and caps the best season in school history.

"It's great. It's awesome," coach Chad Pohlmann said. "We set a goal to come down here after our sectional final loss last year to Freeport. We set a goal right away to come down and the girls put in tons of time, played 250 games probably between then and the start of our season and worked extremely hard to get to this point. It's well deserved, and I couldn't be prouder of the group."

Oswego was led by Paige Harmon, who scored a double-double: 16 points and 11 boards.

| | |
| --- | --- |
| NOTE: We are proud to announce that for the entire month of December, S.C. Fitch Enterprises, and all of its affiliates including Amateur Sports News Network, ASNN365.com, and Amateur Sports Gallery will be assisting Connection for Abused Women and their Children (CAWC) on our web site. | |
Here is your opportunity to stop hating the media and actually become it!
We are always looking for additional personnel. Click here if you are interested. If you would like to submit a story, score, stats, or even photos, click here.

Click here to view our Online Amateur Sports Event Calendar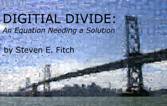 Digital Divide Book Available at

&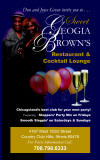 George Caribbean Soul
Your Island on Wheels
Genya Harley



Reduce your insurance cost TODAY!!!