SPORTS


Weather in




[includes/company_info.htm]
You can also catch us at:
just click at icon below




Powered by



HOOP HIGHLIGHTS
| | | |
| --- | --- | --- |
| | | Feel free to share this article provided by AmateurSports365.com - |
EXTRAS FROM THE STATE FINALS
BOYS BASKETBALL

SLAM DUNK CONTEST
PEORIA -

It was good to see a couple of local area guys, Sandburg's D.J. Bennett and Crete-Monee's James Crockett, battle it out for the 2010 Slam Dunk Spectacular. Bennett was a returning champion from 2009 and represented Class 4A, while Crockett represented Class 3A.
For the second straight year, Bennett took home the crown edging Crockett 48-44.
Going into the contest Bennett decided not to watch his competition. As they were performing dunks all he could do is hear the crowds responses.
"I watch them last year, and it got me nervous," Bennett said after repeating his slam dunk title. "Crockett scared me in warm-ups. I saw that windmill he had."
The dunks that got the 6'8" senior Bennett over the top was when he dunked two balls at once and of course, his signature dunk of the between-the-legs jam. Both dunks ignited the crowd.
Holding his new hardware Bennett said "I just knew I could beat them if I stuck to my routine," and indeed he did.
Good luck D.J. as you narrow down your college choices of Eastern Illinois or Nevada.
J-A-B-A-R-I makes history
Remember this name - Jabari Parker... Remember this date: March 19, 2010... History was made...
The 6'6" Jabari Parker became the first freshman — EVER — to start for Simeon. Derrick Rose didn't do it. Neither did Nick Anderson. Ben Wilson, either. Not Bobby Simmons, nor Deon Thomas. I must admit it is kind of premature to compare him to these guys right now, but watch out, over the next three years....
He's currently averaging 9.3 points and is gaining valuable experience each and every game. His story is still being written.
Hillcrest needs a new Trophy Case
The Hillcrest trophy case is well-stocked with basketball postseason hardware: there are plaques for 14 regional championships, four sectional titles and three supersectionals plus second place Class 3A state title trophy.
There's also trophies for conference championships, earned in a string of 22 consecutive seasons but no State titles.
That's no longer the case.
2010 Boys Class 3A championship title!!!

2010-11 PRE-SEASON QUESTIONS
Who will be ranked the preseason number 1 team in the Chicagoland area for 2010-11? Simeon, Morgan Park, Young, De La Salle, Orr? Hillcrest? H-F?
Who will be "the player" next season? Morgan Park's Wayne Backshear... O'Fallon's Roosevelt Jones... Young's Sam Thompson... Mount Carmel's Tracy Abrams...
Stay tune... see everyone at the baseline in November!!!
| | |
| --- | --- |
| NOTE: We are proud to announce that for the entire month of December, S.C. Fitch Enterprises, and all of its affiliates including Amateur Sports News Network, ASNN365.com, and Amateur Sports Gallery will be assisting Connection for Abused Women and their Children (CAWC) on our web site. | |
Here is your opportunity to stop hating the media and actually become it!
We are always looking for additional personnel. Click here if you are interested. If you would like to submit a story, score, stats, or even photos, click here.

Click here to view our Online Amateur Sports Event Calendar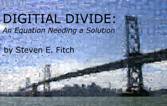 Digital Divide Book Available at

&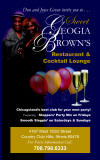 George Caribbean Soul
Your Island on Wheels
Genya Harley



Reduce your insurance cost TODAY!!!