Difference Good and Great
There is a big difference between great and very good.

One of the words that are way overused in our society is the term "Great". Everyone wants to just throw that term on the table without evaluating the traits that make up the word. It's a joke how people like throwing this word around like they giving out change in a toll-booth. To be great at anything it means that you have established yourself in an elite status of your peers. Being great doesn't mean that you have some talent and show flashes of your ability. It also doesn't mean that you can put up 30 points, there are quite a few players that can do this. A great player impacts so many things not just putting up stats. I've spent a lot of time thinking of this and studying some facts on the difference between being a great player and just a gifted one.

In the basketball community, that term is very popular when evaluating a prospect at the high school, college, and pro levels. From a player, coach, and scouting perspective that is a word that should be used when characterizing an elite player and not just a player that has some talent.

Too many young players in this country are set up for failure because of people proclaiming them being of the game's elite when they are merely just good players. Who are these people? Usually scouts, coaches, and other basketball people that are trying to discover the next great one. I have no doubt that their intentions are good, but what happens is it instills bad habits in players and gives them a false sense of self value. What usually happens is many other players catch up to them and they have no idea how to work their way out. Great player sometimes dominate from a young age, but a big percentage peak later in their careers. The word great can be a very powerful thing that can impact a player greatly in a positive as well as a negative one.

Not every great player is the same, there isn't a DNA trail to follow to be a great player. Most of the traits and talents are God given, but some are ones that are developed with work on the court as well as off. A lot of these traits that I will list

The first trait is that a great player puts his team in position to win. I love watching players in elite high school or AAU tournaments that score 28 a game but his team never wins a game and loses by 25. Not every great player can be a champion, but you need to be able to put your team in position to win or at very least make the playoffs. Very rarely do you ever hear of one of the greatest players in NBA history being a perennial loser every year. Players such as Charles Barkley, Karl Malone, and Patrick Ewing never won a championship, but they were always elevating their teams to the point where they were in contention to win a championship. So if you are a player reading this and you average 30 a game but your team continuously gets blown out by 25 every night and you win 2 games a year you may want to pick a new sport to be great at. If you are a player that put up big numbers and your team never wins you are just a player that puts up numbers on a bad team not a great player with bad teammates. There are very few examples of great players in history of basketball that don't produce winning teams.

The second trait in being a great player is that you elevate your teammates and put them in position to be successful. I always hear people saying that such and such player doesn't make anyone better. That statement has never made any sense to me as its not like you put the ball in the basket for them or made them jump higher. Great players will play through double teams and find open teammates for open shots when their men rotate to help off. If you look at players such as Michael Jordan, Jason Kidd, and Larry Bird they always had teammates that were average to above average play out of their minds when they were on the floor. The worst thing to see is one player averaging 27.5 points a game and the next closest scorer putting up 8.5. A great player can draw double teams and get their team easy shots. Even if they don't have great vision instinctively they can still understand when and where to throw to their teammates. The way that you elevate your teammate's game is to get them the ball in spots on the floor where they can do something with it. That means if you have a spot up shooter on your team that cant get their own shot instead of giving it to them early in the shot clock with their defender up on them you would penetrate/post up force their defender to rotate off and then hit them for an uncontested shot. If you had a post player that couldn't score on the block you wouldn't isolate them instead get in the paint and force their defender to help off them and hit them with a drop off in the paint for a finish.






| | | |
| --- | --- | --- |
| | | |
Great players understand that this is a team sport unlike golf, boxing, or tennis and that they need to get their team involved. The faster players and coaches understand that great players need to empower their teammates to elevate success the better that they will be.

Great players love to play and compete. When you look at the great players that have played this game they all were ultimate competitors. You never have to motivate a great player to get out on the floor and compete. Winning obviously is important , but the element of competition is definitely a prerequisite. That's the big difference between a good and great player. The good player will go out and every 2nd or 3rd night compete very hard when the great player will look to kill people all day every day. I can't stand watching players that have bad body language and don't compete. You see it more and more like it's a privilege to have them on the court. For me, it's easy unmotivated players that don't like to compete, as they are not good for your team and the work you put in to try to motivate them is just wasted time that you can be putting towards other things. Players that are motivated by playing basketball other than for the competition and winning (money, press, women) will never help you in the long run. You have to have players on your team that would play anywhere/anytime as those are the players that have a chance to be great for your team's winning. You never have to ask Kobe, Durant, or DeRon Williams twice to go out and play as they are always looking to destroy their opponent. Players today are too cool for that, mostly picking and choosing when to leave their heart on the court, that the attitude that has destroyed our game today as we know it. Most players like this are just kidding themselves that they are Gods gift to basketball and there won't be any other player as good as they are. Part of the problem are coaches that allow players to be like this and don't hold them accountable making their teammates understand that there is a double standard. Great players compete 24/7 they don't pick and choose when they show up.

So many players want to be great and I understand that. Wanting to be great and being great are a completely different thing. You need to sacrifice and put the work in to get the job done. Being great is having impact on the game every night. Great players can have maximum impact on a game without taking 20 shots. They can take 12 shots and score 25 points by going 8-12 from the field make 2 three point shots 1-3 from the three point line and shoot 6-9 from the line while handing out 7 assists grabbing 9 rebounds and a block. This game isn't about scoring 30 points on 28 shots. Today's game is more about efficiency rather than stats alone. You have to do more with less and find a way to have your teammates be involved. In my 18 years of being associated with high level basketball there have been so many players that could have been special, but never wanted to put the time in. Other players had all the talent in the world but issues with getting in trouble with the law, drugs/alcohol, or bad attitudes. Being great at the game takes tremendous mental toughness that so few are ready to make the commitment. Too many people in this country talk about things without wanting to make the sacrifices to get to that elite level. It's about time people stop talking and start doing.

There are so many classifications of players. Players come in so many shapes and sizes. For instance when I evaluate NBA players or college players on their pro potential there are different categories that they are put in. Here is a list of my ranking system. This will give you an idea of how many actual great players there are in the top league in the world to the comparison to the players that are good but nowhere close to the elite level.

In conclusion, our game today is screwed up from top to bottom. You have kids at the lowest of low levels having the sense of entitlement that they are great players when in fact they are just good. As I stated above, in the world's top league, there are only a handful of great players. As important as having great players in the NBA is, role players are what make up a majority of the league. Players today are so jaded about where they rank in the game. There are so many people that crown young players at such a young age, when they should keep encouraging them to continue to work and develop. There is such a disconnect from young players and reality that it really needs to stop. They need to understand that the game of basketball is a marathon and not a sprint. What is considered great today can being considered average a year from now, players need to continue to get better on and off the court throughout their careers. I'm tired of seeing players wasting their talent because of ideas put in their heads that are not true. The next time you want to call a player great especially a young one maybe you might want to rethink it.


Here is your opportunity to stop hating the media and actually become it!
We are always looking for additional people to submit stories, scores, stats, photos, video, etc...
NOTE: We are proud to announce that for the entire month of June, S.C. Fitch Enterprises, and all of its affiliates including Amateur Sports News Network, ASNN365.com, Amateur Sports Gallery and Kennel Sports Talk will be honoring this month as Sports America Kids Month. This years' campaign organization is Kids Running, which is devoted to promoting the sport of running for kids so that they can enjoy the benefits of a fit and healthy lifestyle both at school and home. We integrate academics when we can. For more information, click here.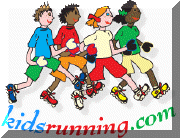 FOLLOW US...