Provisio West Holiday Tournament Expands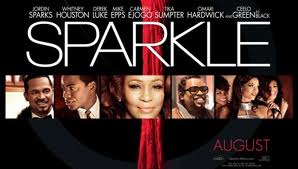 32 TEAM FIELD ANNOUNCED FOR 2012 PROVISO WEST HOLIDAY TOURNAMENT

The suspense is over. The long awaited announcement of the 32 teams for the 2012 Proviso West Holiday Tournament has finally arrived. The event announced in December that it would expand from 16 to 32 teams for this year's tournament.

The selection of teams match a perfect blend of geographical balance and varieties of teams – as 20 different conferences are represented. And for the first time in tournament history, a team from outside the state of Illinois will participate. The field highlights long-time powerhouse programs, teams that have had recent success in state tournament play, as well as identifying schools that have highly regarded players, and will offer fans a look at a number of emerging programs. Thirteen schools will be making their initial appearance at the Proviso West Holiday Tournament, and thirteen schools have been in the tournament more than ten years.

The 32 teams that will participate at the 2012 Proviso West Holiday Tournament are: Benet Academy, Bogan, Brooks, Crespi CA, CICS Ralph Ellison, Downers Grove South, Fenwick, Foreman, Glenbard East, Glenbrook North, Hillcrest, Hinsdale Central, Homewood-Flossmoor, Hope Academy, Lincoln Park, Maine South, Morgan Park, Morton, Nazareth Academy, New Trier, Oswego, Proviso East, Proviso West, Rockford Auburn, Saint Charles East, Saint Joseph, Stevenson, T.F. South, Urban Prep West, Von Steuben, Westinghouse and Wheaton Academy.

The tournament, in its 52nd year, expands into the country's largest high school tournament under a single roof. The expansion is the second in tournament history – as the event doubled in size from 8 to 16 teams in 1962.

First round games will be played on both Saturday, December 22 and Wednesday, December 26. The tournament continues on two courts on Thursday, December 27; Friday, December 28 and Saturday, December 29. The trophy round will be played in the late morning and early afternoon of Monday, December 31.




| | | |
| --- | --- | --- |
| | | |
GENERAL TOURNAMENT RELEASE

The Proviso West Holiday Tournament, already regarded as the state's premier basketball event during the Christmas season, is going to get bigger than ever. For those craving more holiday season basketball, Proviso West will be the destination starting in 2012.
The 52nd Annual Proviso West Holiday Tournament will become the nation's largest single event played under one roof as the annual Christmas Classic will expand from 16 to 32 teams this December.

Under the new format, the tournament will be expanded from four to six days with games being played on the main court in the 3,000-seat gymnasium and on a state-of-the-art portable floor in the adjacent fieldhouse.
The tournament will begin on Saturday, December 22 with the first half of the opening round, and continue with the second half of first round games on Wednesday, December 26. The tournament continues with 40 games over three days on Thursday, December 27; Friday, December 28 and Saturday, December 29. The six-day event concludes with five trophy games on the late morning and early afternoon of Monday, December 31 – which will be the only games in town on that date.

Thirteen teams will be making their Proviso West Holiday Tournament debut, including the first ever team from outside Illinois – as Crespi High School from Encino, California will travel across the country to join the blockbuster field.

The tournament field features teams representing 20 different conferences with a perfect mix of different geographic areas and diverse styles of play. "It's about a close as you can get to a mini NCAA Tournament", said Tournament Director Joe Spagnolo. "There are 13 schools that have been here ten or more years, and some emerging programs that are on the rise, that are looking forward to the opportunity to make history."

"We're going for greatness," said Spagnolo, who has been affiliated with the tournament since 1981. "We've been working on it for a long time. It will give more teams an opportunity to play here. I got tired of saying 'no' to new teams that wanted to play here."

"Our mission has always been to promote high school basketball," Spagnolo said. "Our motto is: 'Proviso West is where basketball is best.' We want everyone to enjoy what we have, from paying customers to referees to participants. We think it is a special event and we want more people to get involved in it."

The new format will call for games to be played simultaneously on three days of the tournament with two games under one roof for a single admission price. Single sessions will remain at their current pricing but on days where there are games in both facilities that ticket will allow admission to all games on both courts in that session.

"If you're quick on your feet, you'll be able to see the end of all 61 games in the tournament," Spagnolo said.

The Proviso West Holiday Tournament was founded in 1961 by then athletic director Walt Sawosko, who wanted to start a local tournament so Chicago area schools could be at home during the holidays and wouldn't have to travel. It was expanded from eight to 16 teams after the first year.

32 Team ANNOUNCEMENT VIDEO ON YOU TUBE: http://youtu.be/fx5EiNaQO-Y


Here is your opportunity to stop hating the media and actually become it!
We are always looking for additional people to submit stories, scores, stats, photos, video, etc...
NOTE: We are proud to announce that for the entire month of August, S.C. Fitch Enterprises, and all of its affiliates including Amateur Sports News Network, ASNN365.com, Amateur Sports Gallery and Kennel Sports Talk will be honoring this month with Back-to-School drive via DonorsChoose.org. There mission is to improve public education by empowering every teacher to be a change-maker and enabling any citizen to be a philanthropist. Click here to donate or for more information.

FOLLOW US...