SPORTS


Weather in




Amateur Sports


subsidiary of S.C. Fitch Enterprises, Inc.
4710 Lincoln Hwy, Suite 350
Matteson, IL 60443
708.201.1781 voice
708.231.8266 fax

You can also catch us at:
just click at icon below



Powered by



| | |
| --- | --- |
| Amateur Sports Two-Way | |
Our two-way page is dedicated to emails we have received from you, our readers, online community, and friends.

Charles Jr. (Chicago): Do you cover freshmen sports?
ASNN: In a word, yes… we cover every sport Amateur related… the biggest issue with Freshmen / Sophomore sports is scheduling and informing us of times, locations, etc... Charles, I would recommend having your coach (or parents) contact us and let us know your schedule at least a week in advance, and we'll make every attempt to get out and cover you guys…
Will (Chicago): Thoughts on High School Football playoffs?
ASNN: Absolutely excellent… All of the games, at every level, were great and very competitive. At this level of the game, it's all about pure competition. But, I must admit, I was a little confused with who qualifies to go downstate vs. play for the Prep Bowl.
Diane (Tinley Park): Do you follow girl's basketball?
ASNN: Yes… In fact, we are processing a lot of media credentials right now with a wide-variety of schools for access throughout the season. Now, if you want us at a specific game, contact us, as well as the Athletic Director, to make sure we have access.
DeVon (Chicago): I've followed you most of the season… good website… but I'm curious, why don't you select a Chicagoland all-team similar to others?
ASNN: You know that's a good idea… let me see if I can catch up with some of my other reporters / writers and see if I can pull something off this week. I'll let you know either way. Thanks for the idea!!!
James (Frankfort): What do you think about BCS situation?
ASNN: Personally, the BCS is a joke… first and foremost, name another sport that allows outsiders to cast an anonymous vote to select who plays for the championship? Secondly, conferences like the Big Ten are done right now… Pac-10 are done right now… so anyone who will play on January 1 (or later) will not play for over 5 1/2 weeks. WOW!!!! Then those conferences that have conference championships like SEC, what if Alabama loses… they will NO longer be number 1… Simply Amazing… Check out the site for a BCS Solution: click here

For more, visit the Fitch Files by click here... or send us an email at newsdesk@ASNN365.com.
| | |
| --- | --- |
| NOTE: We are proud to announce that for the entire month of January, S.C. Fitch Enterprises, and all of its affiliates including Amateur Sports News Network, ASNN365.com, and Amateur Sports Gallery will be assisting THE 50 MILLION POUND CHALLENGE which means becoming part of something exciting, life-altering, historic, and tremendously beneficial! Not only for you, but to others in your family and community, as well as to future generations. Click here for more. | |
Here is your opportunity to stop hating the media and actually become it!
We are always looking for additional personnel. Click here if you are interested. If you would like to submit a story, score, stats, or even photos, click here.

View my Online Calendar Amateur Sports Event Calendar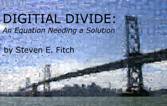 Digital Divide Book Available at

&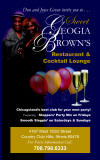 Benford Brown & Associates



Instant Tax Refunds!
Uncle Rail



Comedy Production @
Condessa Del Mar
Professional



Images ~ click here
D.O.C. Barber



FREE cut with this card ~ click here
1-800-DRYCLEAN.com



click here...
The Lights



of Joy ~
click here