SPORTS


Weather in




Amateur Sports


subsidiary of S.C. Fitch Enterprises, Inc.
4710 Lincoln Hwy, Suite 350
Matteson, IL 60443
708.201.1781 voice
708.231.8266 fax

You can also catch us at:
just click at icon below



Powered by



Lady Stars disarmed the Rockets
TINLEY PARK

-

It's Tuesday night at Tinley Park high school, where the Rich South Lady Stars took on the Rich East Rockets in game 2 of the Class 3A regionals. The Lady Stars were on fire in the first quarter, thanks to a shower of 3 pointers from Niara Harris and Taheerah Ali. Both senior players finished the game with double digits points, Ali 24 points and Harris 16.

Going into the second quarter, the Rockets worked very hard, and somewhat strategic, to gain some momentum led behind the senior Sidney Streater who
had 10 points at the half with the score of


Taheerah Ali after the game

24 - 22.


Defensive pressure by the Lady Stars


Sidney Streater shooting free-throwss
| | | |
| --- | --- | --- |
| Shaquala Armstrong setting up the offense | Starting the second half, the Rockets turned up the heat defensively and forced a few turnovers which lead to quick scores by Shaquala Armstrong and Brittany Miller. However, the 5'7" guard, Ali kept the Stars on top with a shot from downtown and finishing the night going 4 of 5 from the charity stripe. | Ali shooting at the line |
In the final quarter, the Stars focused a lot of pressure on the six-foot, senior Streater and clock management. With about 4 minutes to play, the Rocket's turned to another player, Diamond Burt, who hit a shot from beyond the arc which ignited the crowd. But despite the strong push by Rich East to close the gap, the Stars pulled ahead for the remainder of the game. Final score…46 to 38.
After the game, coach Mays said "we (the Lady Stars) started out alright defensively but backed off near the half. There were some mistakes made in the passing game and in 1-on-1 defensive plays, which lead to a few turnovers, but in the second half, they got into their defensive 1-3-1 trap to hold off the Rockets".
Rich South Lady Stars are set to play Tinley Park Titans for the Regional Championship on Friday, February 20th at 7:30pm.
You can count on Amateur Sports to be in the house for this match up.
| | |
| --- | --- |
| NOTE: We are proud to announce that for the entire month of February, S.C. Fitch Enterprises, and all of its affiliates including Amateur Sports News Network, ASNN365.com, and Amateur Sports Gallery will be honoring Black Athletes accomplishments on, as well as off the field of play for Black History Month. Click here for more! | |
Any pictures taking at the game can be found in our photo gallery - click here!
Here is your opportunity to stop hating the media and actually become it!
We are always looking for additional personnel. Click here if you are interested. If you would like to submit a story, score, stats, or even photos, click here.

View my Online Calendar Amateur Sports Event Calendar





WINTER EDITION IS READY!!!
click here...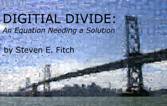 Digital Divide Book Available at

&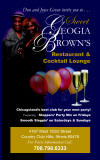 Benford Brown & Associates



Instant Tax Refunds!
Uncle Rail



Comedy Production @
Condessa Del Mar
Professional



Images ~ click here
D.O.C. Barber



FREE cut with this card ~ click here
Dress to Impress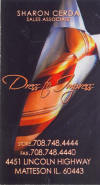 Click here and receive an additional
10% off your next purchase
1-800-DRYCLEAN.com



click here...
The Lights



of Joy ~
click here


George Caribbean Soul
Your Island on Wheels
Genya Harley



Reduce your insurance cost TODAY!!!
Be sure to check out our affiliates page - click here!