SPORTS


Weather in




Amateur Sports


subsidiary of S.C. Fitch Enterprises, Inc.
4710 Lincoln Hwy, Suite 350
Matteson, IL 60443
708.201.1781 voice
708.231.8266 fax

You can also catch us at:
just click at icon below



Powered by



Lemont moves on to Regional Championship
PARK FOREST

- Lemont came out scoring using their height advantage over the speed of the Lady Stars in the second game of the Rich East Sectionals. But the Lady Stars, behind 5'7" senior Niara Harris kept pushing the ball right at them.

"I saw a lot of open lanes and took advantage," said Harris. "Coach told me to stay aggressive and to continue to shoot."


Ms. Harris led all scorers at the half with 11 points.


Erin Stahurski going up for a layup


In the second half, Erin Stahurski answered right back using her 5'11" frame to score 27 points and 10 rebounds on the evening followed by sophomore Annie Forzley's 11. ''They were passing the ball to me well down low, they were getting the ball to the right hand. We worked really well together,'' Stahurski said.


Annie Forzley driving to the basket
''Erin is a load inside,'' Lemont coach Bill Bozue said. ''We had a chance to get her a couple more baskets but we either fumbled the ball or made a bad pass. We got excellent guard play, we bring three sophomores off the bench and they play a ton for us.''
| | |
| --- | --- |
| Niara Harris has 24 points in her last game for Rich South (18-9) which did bring the game within reach, 52-49 with less than 40 seconds left. Taheerah Ali had 11 points for the Stars also in her final game. "I'm just grateful to come play for a team that accepted me," said the Lewis University recruit. | Taheerah Ali taking a shot from behind the arc |
In the end, the Indians presence and height in the paint was too much for the stars. Final Score.... Lemont 57 Rich South 52.
After the game Coach Mays reminded the team "that they were champions... hold your head up high. We accomplished a lot of things this season and our lost tonight was not from a lack of effort."
The stage is set... Regional championship Thursday, February 26, 2009 between Lemont Indians vs. Hillcrest Lady Hawks... We will see you there at the baseline.
| | |
| --- | --- |
| NOTE: We are proud to announce that for the entire month of February, S.C. Fitch Enterprises, and all of its affiliates including Amateur Sports News Network, ASNN365.com, and Amateur Sports Gallery will be honoring Black Athletes accomplishments on, as well as off the field of play for Black History Month. Click here for more! | |
Any pictures taking at the game can be found in our photo gallery - click here!
Here is your opportunity to stop hating the media and actually become it!
We are always looking for additional personnel. Click here if you are interested. If you would like to submit a story, score, stats, or even photos, click here.

View my Online Calendar Amateur Sports Event Calendar





WINTER EDITION IS READY!!!
click here...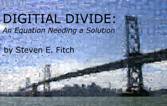 Digital Divide Book Available at

&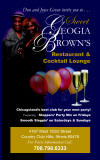 Benford Brown & Associates



Instant Tax Refunds!
Uncle Rail



Comedy Production @
Condessa Del Mar
Professional



Images ~ click here
D.O.C. Barber



FREE cut with this card ~ click here
Dress to Impress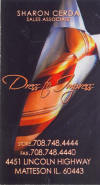 Click here and receive an additional
10% off your next purchase
1-800-DRYCLEAN.com



click here...
The Lights



of Joy ~
click here


George Caribbean Soul
Your Island on Wheels
Genya Harley



Reduce your insurance cost TODAY!!!
Be sure to check out our affiliates page - click here!