SPORTS


Weather in




Amateur Sports


subsidiary of S.C. Fitch Enterprises, Inc.
4710 Lincoln Hwy, Suite 350
Matteson, IL 60443
708.201.1781 voice
708.231.8266 fax

You can also catch us at:
just click at icon below



Powered by



Record Breaking Class 3A championship
NORMAL

-

Both teams have a strong following and are rich in tradition. Their fans are out in rare form today, each with the hopes of showing that they are louder in order to play a role in being the best sixth man on the court.
The teams had split four meetings the past two seasons, including the Pretzels' two-point supersectional victory on a last-second basket on their way to a Class 3A runner-up trophy last season.

Richwoods comes into the championship game with a record of 33-3 while Freeport has won their last 21 of last 22 games. The Pretzels have a record of 31-3.

The Lady Knights jump out front with a close score of 9 - 5 at the end
| | |
| --- | --- |
| | of the first quarter, but in the second quarter, they found their 'mojo' and totally dominated on both sides of the ball. They held Freeport to just 3 points in the 8 minutes of play which served to be the spark in order for them to go one to one of the largest victories in IHSA history, 56 - 19. |
Katie Murphy (junior) nearly outscored the entire Freeport team with 17 points. "We've all been playing together for a few years now, so we know our positions in our defense," Murphy said. "Everyone did their part. That's the one thing about our defense is that if someone is not doing their part, not defending their spot, it all breaks down. We all stayed together."

The Pretzels made just 6 field goals and shot 16 percent from the field in the contest. Their point total trumped the previous low of 20 scored by Augusta Southeastern in Class A in 2002.
Peoria Richwood's allowed the fewest points and fewest field goals in title-game history, routing Freeport 56-19 for the program's third state championship.

Mariah Smith finished the game with 7 points, 4 steals and 2 blocked shots. "Right now, I'm just taking it all in," said the 6-foot sophomore. " We worked so hard this year and to see our work pay off like this is great."
Freeport's' senior forward Courtney Shiffer scored 12 points but no other player had more than three points for a Freeport team which has four 1,000-point scorers. "It's just kind of hard to believe that we were at eight points for that long," Shiffer said. "I don't know why we had so much trouble scoring."
| | |
| --- | --- |
| NOTE: We are proud to announce that for the entire month of February, S.C. Fitch Enterprises, and all of its affiliates including Amateur Sports News Network, ASNN365.com, and Amateur Sports Gallery will be honoring March as National Nutrition Month® is a nutrition education and information campaign created annually in March by the American Dietetic Association. The campaign focuses attention on the importance of making informed food choices and developing sound eating and physical activity habits. Click here for more information. | |
Any pictures taking at the game can be found in our photo gallery - click here!
Here is your opportunity to stop hating the media and actually become it!
We are always looking for additional personnel. Click here if you are interested. If you would like to submit a story, score, stats, or even photos, click here.

View my Online Calendar Amateur Sports Event Calendar





WINTER EDITION IS READY!!!
click here...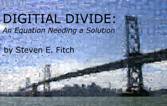 Digital Divide Book Available at

&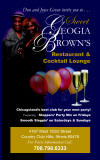 Benford Brown & Associates



Instant Tax Refunds!
Uncle Rail



Comedy Production @
Condessa Del Mar
Professional



Images ~ click here
D.O.C. Barber



FREE cut with this card ~ click here
Dress to Impress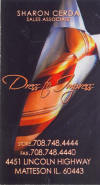 Click here and receive an additional
10% off your next purchase
1-800-DRYCLEAN.com



click here...
The Lights



of Joy ~
click here


George Caribbean Soul
Your Island on Wheels
Genya Harley



Reduce your insurance cost TODAY!!!
Be sure to check out our affiliates page - click here!