Death by a Different Name is Still Death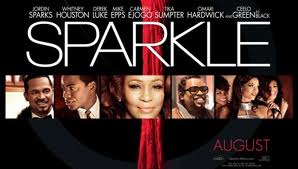 Last week the NCAA leveled harsh penalties at Penn State's football program on Monday for its involvement in covering up sexual abuse by former coach Jerry Sandusky -- including stripping the school of all wins from 1998 to 2011.

The penalties were directly aimed at changing a culture that put football over the welfare of children, also included a $60 million fine, a bowl game ban for four years and a scholarship reduction of 10 per year for four years.



"As we have examined and discussed this case, we've kept foremost in our thoughts the tragic damage that has been one to victims and their families," NCAA President Mark Emmert said. "There is no action we can take that will remove their pain and aguish.

"But what we can do is impose sanctions that reflect the magnitude of these acts and ensure Penn State can rebuild an athletic culture that has gone horribly awry."




| | | |
| --- | --- | --- |
| | | |
The harsh penalty can have repercussions well beyond football, whose large profits-more than $50 million, according to the U.S. Department of Education - subsidize dozens of other sports programs at the school. The potential for a historic NCAA penalty also worries a region whose economy is built at least partially on the strength and popularity of the football program.

Emmert warned "it's important to separate this from a traditional enforcement case. Athletic culture taking precedence over the academic culture," which means 185 schools are no longer in compliance.


Penn State sanctions



$60 million fine
Vacation of wins from 1998-2011 (112 wins)*
Four-year postseason ban (longest in major college football since Indiana in 1960)
Players may transfer and play immediately at other schools
Athletic department on probation for five years
Joe Paterno record now 298-136-3; fifth on FBS all-time list
PSU will NOT receive any part of the Big Ten post-season money

Sandusky is awaiting sentencing after being convicted of 45 criminal counts for abusing 10 boys over a number of years. A report commissioned by Penn State found that coach Joe Paterno and other school leaders had helped cover up allegations against Sandusky.



PSU President Rodney Erickson responds... ~

click here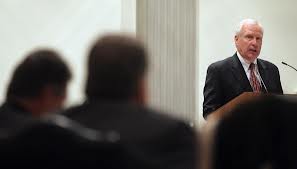 Joe Paterno Statue removed...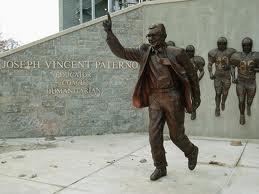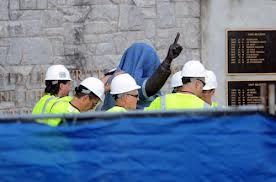 Here is your opportunity to stop hating the media and actually become it!
We are always looking for additional people to submit stories, scores, stats, photos, video, etc...
NOTE: We are proud to announce that for the entire month of July, S.C. Fitch Enterprises, and all of its affiliates including Amateur Sports News Network, ASNN365.com, Amateur Sports Gallery and Kennel Sports Talk will be honoring this month as Make a Difference to Children Month. The Make a Difference Movement is comprised of an assortment of volunteer opportunities, special events, and fundraising options that allow the public to show support for the at risk children and families that we serve. Click here for more information.


FOLLOW US...