SPORTS


Weather in




Amateur Sports


subsidiary of S.C. Fitch Enterprises, Inc.
4710 Lincoln Hwy, Suite 350
Matteson, IL 60443
708.201.1781 voice
708.231.8266 fax

You can also catch us at:
just click at icon below



Powered by



NCAA ELIGIBILITY CENTER
What is the NCAA Eligibility Center?
The NCAA Eligibility Center certifies that college-bound athletes who wish to compete in Division I or II athletic programs have met necessary academic credentials and are of amateur status. NCAA colleges and universities set these regulations to ensure all student-athletes meet NCAA standards, including required core courses.

To qualify for NCAA eligibility and view core course requirements, register with the NCAA Eligibility Center by completing the Student Release Form and amateurism questionnaire during your junior year.

Note: "The NCAA does not endorse or affiliate with the services of this Web site. The parent/guardian of a prospective student-athlete should ensure that programs are in compliance with NCAA bylaws. The NCAA Web site is the only place to receive the most current and accurate information about NCAA rules and regulations."

What is the NCAA Guide for the College Bound Student Athlete?
The NCAA Guide for the College-Bound Student-Athlete offers instructional guidelines for high school student-athletes who wish to pursue athletics at the collegiate level. Every student-athlete and parent needs a copy of this guide. To receive a hard copy, call the NCAA at 888-388-9748 or download the online version (Adobe Reader required).

The NCAA Guide for the College-Bound Student-Athlete contains information on the following:



Amateurism-Eligibility Requirements


Academic-Eligibility Requirements


Recruiting Rules for Division I, II, and III


Core Courses, GPA, Tests, and Special Conditions


NCAA Eligibility Center


Questions to Ask as You Consider Colleges


Information for Parents and Guardians


Details for High School Counselors and Athletics Administrators

Please remember that meeting the NCAA academic rules does not guarantee your admission into a college. You must still apply and be accepted to the institution you want to attend.

Junior College and NAIA
For eligibility information at the Junior College and NAIA levels visit the links below:



National Junior College Athletic Association



National Association of Intercollegiate Athletics
| | |
| --- | --- |
| NOTE: We are proud to announce that for the entire month of December, S.C. Fitch Enterprises, and all of its affiliates including Amateur Sports News Network, ASNN365.com, and Amateur Sports Gallery will be assisting Connection for Abused Women and their Children (CAWC) on our web site. | |
Here is your opportunity to stop hating the media and actually become it!
We are always looking for additional personnel. Click here if you are interested. If you would like to submit a story, score, stats, or even photos, click here.

View my Online Calendar Amateur Sports Event Calendar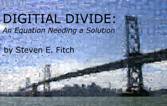 Digital Divide Book Available at

&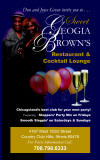 George Caribbean Soul
Your Island on Wheels
Genya Harley



Reduce your insurance cost TODAY!!!