SPORTS


Weather in




Amateur Sports


subsidiary of S.C. Fitch Enterprises, Inc.
4710 Lincoln Hwy, Suite 350
Matteson, IL 60443
708.201.1781 voice
708.231.8266 fax

You can also catch us at:
just click at icon below



Powered by



Marshall rallies in third place game
NORMAL - Marshall (25-7) opened the game up with an early run led by first team all-state Adrienne GodBold along with nice contributions from guard Raven Gary to win third place in the Class 3A game 56-43. "It wasn't the way they wanted to end their season but it was nice to finished with a victory," said Gary after the game.
The Springfield Senators were able to close the gap at the half and get the game within 2 points, 20-18, but lack of shooting attempts and turnovers held them back.
"Shooting was a BIG part of the game," said coach Brad Scheffler. "We shot 14 of 59 and this kinda went along with what's been happening this weekend."
| | |
| --- | --- |
| In the second period, both teams came out tight and playing tentative resulting from a shower of turnovers. The Senators opened the second half with a steal by the senior Allison Anderson, but turned the ball over to the Commando's. "We did well to make it to state but people didn't get a chance to see how good we really are," said the uncommitted guard Anderson. | |
Shortly thereafter, GodBold was able to settled down and begin playing her game. She finished the contest with 23 points and 8 blocked shots. "The one thing I'll remember the most is last year's
state championship," said the Illinois recruit GodBold. "But third [in the state] is good enough."

This is the sixth third place trophy the Commando's will place in their trophy case.

Coach Gaters was very enthusiastic after the game say "the girls played hard and put it all out on the floor."
Springfield (29-5) were led by freshmen Zahna Medley with 10 points off the bench.
| | |
| --- | --- |
| NOTE: We are proud to announce that for the entire month of February, S.C. Fitch Enterprises, and all of its affiliates including Amateur Sports News Network, ASNN365.com, and Amateur Sports Gallery will be honoring March as National Nutrition Month® is a nutrition education and information campaign created annually in March by the American Dietetic Association. The campaign focuses attention on the importance of making informed food choices and developing sound eating and physical activity habits. Click here for more information. | |
Any pictures taking at the game can be found in our photo gallery - click here!
Here is your opportunity to stop hating the media and actually become it!
We are always looking for additional personnel. Click here if you are interested. If you would like to submit a story, score, stats, or even photos, click here.

View my Online Calendar Amateur Sports Event Calendar





WINTER EDITION IS READY!!!
click here...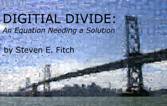 Digital Divide Book Available at

&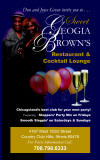 Benford Brown & Associates



Instant Tax Refunds!
Uncle Rail



Comedy Production @
Condessa Del Mar
Professional



Images ~ click here
D.O.C. Barber



FREE cut with this card ~ click here
Dress to Impress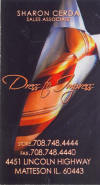 Click here and receive an additional
10% off your next purchase
1-800-DRYCLEAN.com



click here...
The Lights



of Joy ~
click here


George Caribbean Soul
Your Island on Wheels
Genya Harley



Reduce your insurance cost TODAY!!!
Be sure to check out our affiliates page - click here!