SPORTS


Weather in




Amateur Sports


subsidiary of S.C. Fitch Enterprises, Inc.
4710 Lincoln Hwy, Suite 350
Matteson, IL 60443
708.201.1781 voice
708.231.8266 fax

You can also catch us at:
just click at icon below



Powered by



Lady Hawks soar
OAK FOREST - Both teams started the evening off trading baskets and trying to make a stand early, but at the half, Shepard had a 3 point lead, 26 - 23, and neither team had any players in foul trouble.
Both teams struggled to start the second half with turnovers and missed shots. The Lady Hawks missed five straight shots. This short run on points came to an end with both teams scoring only 13 total point in the third quarter, Hillcrest 34 - Shepard 30.
| | |
| --- | --- |
| "We put the hammer down in the locker room (at halftime) and challenge the girls to step up," said Coach Maniatis. "If we want to be a playoff caliber team then we need to respond tonight. Uniquah Hampton showed why she is an All-American tonight." | |
Coach Maniatis went further giving strong accolades to Coach O'Conner, of Shepard, who is retiring at the end of the season. "They (Shepard) laid it all out on the floor for him tonight. I kind of feel sorry for some 4A teams who will faced them coming down the stretch. They are going to shock some teams especially with their size and versatility."
| | |
| --- | --- |
| | In fourth, Juanita Robinson and Uniquah Hampton stepped up as Coach Maniatis requested. The Lady Hawks went on a 9 - 3 run in the first 3 minutes and began to play press defense, which caused several key turnovers. Then, right out of a timeout, |
Hillcrest got three straight turnovers and scored six unanswered points to take a 10 point lead.
| | |
| --- | --- |
| "I felt like we played okay, but we could have played better," said Ms. Hampton after the game. "They came out hard, they came out real hard. We just had to pick it up." | |
Indeed the Lady Hawks did... final score, Hillcrest 53 - Shepard 41.
The Lady Hawks take on Oak Forest Friday night for conference championship. This should be an excellent game to attend!
| | |
| --- | --- |
| NOTE: We are proud to announce that for the entire month of February, S.C. Fitch Enterprises, and all of its affiliates including Amateur Sports News Network, ASNN365.com, and Amateur Sports Gallery will be honoring Black Athletes accomplishments on, as well as off the field of play for Black History Month. Click here for more! | |
Any pictures taking at the game can be found in our photo gallery - click here!
Here is your opportunity to stop hating the media and actually become it!
We are always looking for additional personnel. Click here if you are interested. If you would like to submit a story, score, stats, or even photos, click here.

View my Online Calendar Amateur Sports Event Calendar





WINTER EDITION IS READY!!!
click here...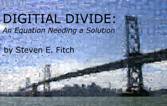 Digital Divide Book Available at

&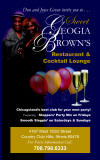 Benford Brown & Associates



Instant Tax Refunds!
Uncle Rail



Comedy Production @
Condessa Del Mar
Professional



Images ~ click here
D.O.C. Barber



FREE cut with this card ~ click here
Dress to Impress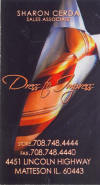 Click here and receive an additional
10% off your next purchase
1-800-DRYCLEAN.com



click here...
The Lights



of Joy ~
click here


George Caribbean Soul
Your Island on Wheels
Genya Harley



Reduce your insurance cost TODAY!!!
Be sure to check out our affiliates page - click here!