SPORTS


Weather in




Amateur Sports


subsidiary of S.C. Fitch Enterprises, Inc.
4710 Lincoln Hwy, Suite 350
Matteson, IL 60443
708.201.1781 voice
708.231.8266 fax

You can also catch us at:
just click at icon below



Powered by



Lady Hawks too much for Bremen
12/2/2008
HILLCREST

-

The Lady Hawks opened the game up with a strong mixture of offense and defense, which set the tempo for the rest of the night against
the Braves. Behind the pure dominance of junior Forward, Uniquah Hampton, the Lady Hawks exploded offensively. She hit a huge three-pointer then shortly after that got a steal and lovely lay-up which gave the home team, the Lady Hawks, a 31 - 11 score in the second quarter.
Freshmen guard Jasmine Sanders, nicknamed "the Tiny," also stroked a beautiful three-pointer early in the game. One of her goals is to "be a strong force defensively and to help out the team in any way." Sanders came from middle school champion, South Wood, in Country Club Hills, that took 2nd place in the state championship, while she was in the sixth grade. "Playing in this championship was a great experience."
Not to be outdone, senior guard, Jamie Nelson, made the final shot of the first half from downtown and nailed it giving the home team a 44 - 13 lead.
In the second half, the Lady Hawks picked up right where they left off hitting just about every outside shot, and smothering the Braves offensively. Hampton finished the game with 14 points, 4 steals, 3 rebounds, and 2 assists on the night. Other notable players of the Lady Hawks:
| | | |
| --- | --- | --- |
| | | Kristin Marshal (Jr.) 12 points, 1 assist, 3 steals |
| | | Juanita Robinson (So.) 7 points, 6 assists, 6 steals |
| | | Ashley Sloss (Sr.) 7 points, 6 rebounds |
| | | Jamie Nelson (Sr.) 6 points, 1 assist, 2 steals |
| | | Althea Burke (Jr.) 6 points 2 rebounds |
| | | Sharolyn Wiggins (Jr.) 5 points, 3 steals, 2 rebounds |
| | | Jasmine Sanders (Fr.) 5 points, 1 assist, 2 steals |
| | |
| --- | --- |
| | After game, Uniquah Hampton, Althea Burke and Jasmine Sanders all collectively agreed that going in to this game defensively would prevail. Hampton went on to say "Our goal for this season is to push |
forward, and to shoot for the top." Burke added "Our motivation is key. No Let Down attitude."
Coach Maniatis also added "our dependability, versatility and experience were the keys to our win tonight. I can put any one of our 14 players from the roster on the floor for a good chance of success."
Final Score: 77 - 31
Next Game Friday, December 5, 2008 vs. Evergreen Park at 6:30pm.
| | |
| --- | --- |
| NOTE: We are proud to announce that for the entire month of November, S.C. Fitch Enterprises, and all of its affiliates including Amateur Sports News Network, ASNN365.com, and Amateur Sports Gallery will be modifying a portion of its web site in lieu of National Diabetes Awareness Month. | |
Here is your opportunity to stop hating the media and actually become it!
We are always looking for additional personnel. Click here if you are interested. If you would like to submit a story, score, stats, or even photos, click here.

View my Online Calendar Amateur Sports Event Calendar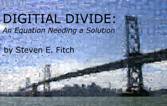 Digital Divide Book Available at

&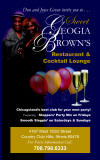 George Caribbean Soul
Your Island on Wheels
Genya Harley



Reduce your insurance cost TODAY!!!