SPORTS


Weather in




Amateur Sports


subsidiary of S.C. Fitch Enterprises, Inc.
4710 Lincoln Hwy, Suite 350
Matteson, IL 60443
708.201.1781 voice
708.231.8266 fax

You can also catch us at:
just click at icon below



Powered by



Freeport cruises to Final four
BLOOMINGTON - Second game of the Class 3A semifinals between Springfield and Freeport got off with bang. The Lady Pretzels jumped out front with a 18-8 lead in the first quarter and didn't look back. Behind senior Kelsey Hoefer and Katie Norman, they were able to attack the basket and score almost at will. Hoefer led all scorers at the half with 11 and finished with 13. Her teammate, Suporia Dickens got hot in the second half scoring 13 of her 18 points. "I'm certain last years' experience helped us a lot this season," Dickens bashfully said during the press conference after the game.
Freeport made a strong appearance last year in the same class finals but unfortunately they came up short at the buzzer. This defeat stayed with them all season as motivation to play hard in order to get back downstate. "We wanted to work hard every game in order to get back downstate," said Katie Norman. "Each time we play, we are not looking forward, we are just playing one game at a time."
The Lady Pretzels had a comfortable lead at the half, 34 - 21.
In the second half, Springfield tried to capitalize on a couple of turnovers. Allison Anderson press the ball hard and was able to disrupt the tempo of the Lady Pretzels with 7 steals and a total of 8 points, but it wasn't enough. Freeport was able to weather the strong charge of Springfield stopping their short lived offensive run. This run got the team within 9 points. "We just didn't make our shots," said the 5'3" senior Allison Anderson. " We were not used to our shots not falling."

Tonight we played better defense... standing up in the lane with our hands up and knees bent, we were able to prevent easy shots," said coach Ryan Pierce.
So, the stage is set for the Class 3A championship.... two familiar teams will face each other. In fact, they are currently 1 and 1 right now playing the "rubber game" for all of the marbles in the State - Peoria Richwoods vs. Freeport. They are familiar on some things, such as being able to knock down big shots in tough positions in a given game, but when it comes to defense, they couldn't be any different. Peoria plays a straight, corner to corner zone defense, while Freeport plays more of a man-to-man press. And on top of all of this, both teams have OUTSTANDING fans... so stay tune also for the results of the battle of the fans!
This should be a good game and we'll be there tomorrow afternoon! See you there!
| | |
| --- | --- |
| NOTE: We are proud to announce that for the entire month of February, S.C. Fitch Enterprises, and all of its affiliates including Amateur Sports News Network, ASNN365.com, and Amateur Sports Gallery will be honoring March as National Nutrition Month® is a nutrition education and information campaign created annually in March by the American Dietetic Association. The campaign focuses attention on the importance of making informed food choices and developing sound eating and physical activity habits. Click here for more information. | |
Any pictures taking at the game can be found in our photo gallery - click here!
Here is your opportunity to stop hating the media and actually become it!
We are always looking for additional personnel. Click here if you are interested. If you would like to submit a story, score, stats, or even photos, click here.

View my Online Calendar Amateur Sports Event Calendar





WINTER EDITION IS READY!!!
click here...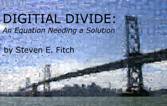 Digital Divide Book Available at

&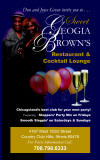 Benford Brown & Associates



Instant Tax Refunds!
Uncle Rail



Comedy Production @
Condessa Del Mar
Professional



Images ~ click here
D.O.C. Barber



FREE cut with this card ~ click here
Dress to Impress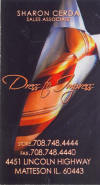 Click here and receive an additional
10% off your next purchase
1-800-DRYCLEAN.com



click here...
The Lights



of Joy ~
click here


George Caribbean Soul
Your Island on Wheels
Genya Harley



Reduce your insurance cost TODAY!!!
Be sure to check out our affiliates page - click here!