SPORTS


Weather in




Amateur Sports


subsidiary of S.C. Fitch Enterprises, Inc.
4710 Lincoln Hwy, Suite 350
Matteson, IL 60443
708.201.1781 voice
708.231.8266 fax

You can also catch us at:
just click at icon below



Powered by




High School Football - Week 8
Amateur Sports News Network - As the season begins to wind down, there are a few teams fighting to hang on to their playoff ticket, and teams that are in the playoffs who are digging deep to stay motivated so they can get a good seed... On Thursday night, the public league got things going with Brooks dominating Crane 25-0 behind the speed of Jonathan Stelly, who finished the contest with 145 yards on 17 carries and two touchdowns. This victory gives Brooks a seat at the playoff table (6-2, 3-2) representing the Illini Heartland conference.
This weeks' game summary is sponsored by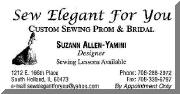 or more click card above
Vocational's homecoming
What a BIG showing last night from my alma mater for homecoming, Chicago Vocational against Steinmetz 49-0 victory. The Cavs got going behind the speed and versatility of Darius Smith who ran for 4 touchdowns at halftime. The Cavs shut Metz down at every possession and played well above their potential to conclude the season.

One of the sad moments during the game was the lack of support the Steinmetz team reached from its fans, parents, faculty, friends, etc... I have never seen a football stand empty like this... very, very sad!

From one Cav to another, way to go C-V, C-V, C-V, C-V-S... Chicago Vocational...


Darius Smith running for one of this touchdowns
Hillcrest vs. Oak Forest
One of the big conference games was Hillcrest (7-0, 4-0) visiting Oak Forest (6-1, 3-1). Last year the Bengal's squeaked passed the Hawks with a 10-8 victory. As we have seen this season, the Hawks are athletic on both sides of the ball and have active linebackers who routinely make big plays. Plus, Hawks QB Herb Offord has plenty of weapons in Ryan Keen, Morgan Weaver, Sam Russell and Jordan Bailey. But the Hawks had to battle without their leader Offord due to disciplinary reason, and without him, they couldn't get going offensively and couldn't make a big enough defensive play to lose 40-6 causing a three-way tie in the South Suburban Blue conference.

After a scoreless first quarter, the Bengal's took control with 23 second-quarter points. Mike Williams hit a 28-yard field goal immediately followed by a 27-yard touchdown run by sophomore Tevin Coleman, then a 1-yard Jon Wolf sneak and a 4-yard pass from Wolf to Brian McNamara. Whew!!!
In the third quarter, Coleman ran 70 yards for another score on the first play of the third quarter.
Hillcrest backup quarterback Breyonte Brewer hit Ryan Keen for a 61-yard touchdown late in the third. The Hawks had allowed 38 points in their last six games.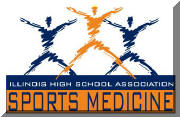 Marian Catholic vs. Joliet
Coming into this game many were asking can the Marian Catholic hold off several ESCC teams and take the conference crown? Plus the Spartans played the game with Hall of Fame coach Dave Mattio resting in nearby St. James Hospital, reportedly suffering from a blood clot.
NOTE: It's the first game Mattio, a 1966 Marian graduate, has missed in his 34-year head coaching career.
"We didn't know coach Mattio had been taken to the hospital until late in the day," Marian sophomore quarterback John Rhode said. "We all miss him, especially the linemen who work with him."
Marian Catholic is coming off a stunning loss, with its vaunted running game stopped in its tracks. The Spartans used combinations of six RBs to move the chains. From this, Joliet Catholic loaded up against the run and forced Spartans QB John Rhode to step up.

On the other side of the ball, JCA likes to run the football, featuring Josh Ferguson, Jordan Lyles and Malin Jones. QB Anthony Maddie is capable of sustaining drives through the air. If the Spartans can contain Ferguson, it would go a long way in securing a win.
The game was played very sloppy early with the visiting Hilltoppers losing four fumbles and had a pass intercepted, yet still rolled to a 28-6 East Suburban Catholic Conference victory over the host Spartans.
Marian scored on the game's first possession, but the rest of the night belonged to JCA. When it was over, JCA had made five turnovers, but it also received 237 rushing yards on 16 carries from back Josh Ferguson. He stuck the final dagger in Marian, blasting 89 yards to the end zone for the game's final score with 1:46 to play.
Later in the first quarter, the Marian--combo hooked up for a six-yard gain, but a subsequent fumble was recovered by JCA's Tyler Gannon at the Marian 45. Two plays later, quarterback Anthony--Maddie passed 41 yards to Alex Kolodziej to the Marian 1. Zach Dolph covered the last yard and Rob Cranmer kicked the extra point for a 7-6 lead with no time left.
The next time JCA got possession, it moved 69 yards in seven plays, ending with a 40-yard dash by Malin Jones (11 carries, 95 yards). The second of--four Cranmer kicks made it 14-6.
In the third quarter, JCA blocked a Marian punt and took over 41 yards from the end zone. On the sixth play of the drive, Jones scored on a 14-yard run for a 21-6 lead with 6:53 remaining in the quarter.
JCA put tremendous pressure on Rhode, sacking the young quarterback six times for a minus-38 yards. He finished 15-of-27 passing for 173 yards.
"It just wasn't the same looking across the field and not seeing Dave," JCA coach Dan Sharp said. "I was thinking about him and I hope he gets well soon."
Let me put it this way: this rivalry is renewed!
North vs. South
One of the top, low-profile rivalries is between T.F. North (4-3, 2-2) and T.F. South (3-4, 2-3).

The Rebels need this win to get one step closer to securing a playoff spot. On the other side of the town, it was do or die for T.F. South, which has to win the next two weeks to have any shot at the postseason. RB Christian Gonzalez has had a nice season for the Rebels. If the T.F. South defense can duplicate last week's effort against Hillcrest, it should prevail.
Christian Gonzalez didn't need to listen to the play calls in the second half.

Behind the fierce running abilities of Christian Gonzalez, who ran for 179 yards and two touchdowns on 31 carries, the Rebels won 28-0. "At the half, I just went over and talked to my offensive line and told them they were doing a good job and to just keep it up," Gonzalez said. "In the second half, we were running basically the same play every play. I didn't even have to check to see what the play was. I already knew."

T.F. North ran four offensive plays in the third quarter, one a key fumble that led to the Rebels' third touchdown. While South extended a 7-0 halftime lead to 21-0 in the third, and tacked on another touchdown in the fourth.
"They just beat us up in the second half," North coach Artie Rogers said. "They physically outplayed us and outmanned us."
Caravan rolls over Vikings
Coming off a needed win last week, the Caravan took on the Vikings who have been very successful ramming the ball down opponents' throats. Steve Fiorella and Josh Johnson have provided a potent 1-2 punch for St. Laurence. But if the Vikings were to down the mighty Caravan, QB Kevin Dineen will need to effectively throw the pigskin. The Caravan has an equally devastating running attack in the form of Denzel Thompson and Milton Greer and on Saturday afternoon, they demonstrated tehir skill set.
Senior running back Milton Greer opened the scoring with a 7-yard touchdown run. Two players after linebacker Chris Barcelona recovered a fumble, senior Caravan quarterback Chris Sujka (seven carries, 118 yards) galloped 19 yards for a touchdown.
Greer's second touchdown, a 5-yard turn, extended the lead to 21-0 with a minute remaining in the first quarter.
The Caravan's defense met every one of its goals on Saturday. They caused five turnovers and a blocked punt into 28 points en route to a 48-7 Catholic League crossover win over St. Laurence.
"Coach (Frank Lenti) said we needed to get the running game going to open up the passing game. We concentrated on running our outside veer," Sujka said.
Senior running back Denzel Thompson added the icing on the cake with the final touchdown on a 4-yard burst
Jerry Ruiz scored on a 40-yard run for the Vikings. Junior running back Steve Fiorella, who gained 193 yards a week ago against Bishop McNamara, was limited to 40 yards by the Caravan defense.
Any pictures taking at the game can be found in our photo gallery - click here!
| | |
| --- | --- |
| NOTE: We are proud to announce that for the entire month of October, S.C. Fitch Enterprises, and all of its affiliates including Amateur Sports News Network, ASNN365.com, and Amateur Sports Gallery will be modifying a portion of its web site in lieu of National Breast Cancer Awareness Month (NBCAM). C | |
Here is your opportunity to stop hating the media and actually become it!
We are always looking for additional personnel. Click here if you are interested. If you would like to submit a story, score, stats, or even photos, click here.

Click here to view our Online Amateur Sports Event Calendar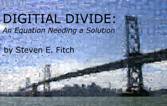 Digital Divide Book Available at

&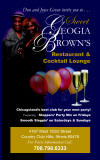 George Caribbean Soul
Your Island on Wheels