AMATEUR SPORTS NEWS: As week 7 of high school football kicks off, many are calling this 'statement weekend.' Things got started with a very impressive homecoming victory for Simeon (57) over Hyde Park (6). The Wolverines scored early and often in this contest by the skills of quarterback Quincy Skanes, who passed for two touchdowns; Ronnie Oliver, who scored 3 touchdowns; and Brandon Nolan who scored twice including an 80-yard touchdown run.
Now going into Friday night lights, there are some BIG conference showdowns, such as St. Rita vs. Providence; Mount Carmel took on Brother Rice; Rich Central host Crete-Monee; and T.F. South visit at Hillcrest.
This weeks' game scoreboard is sponsored by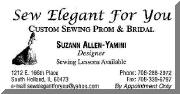 for more click card above
Providence D-E-F-E-N-S-E steps up for a BIG win...
| | |
| --- | --- |
| The Mustangs are coming off of an impressive victory last week over Mount Carmel 54-18 with lots and lots of confidence. This week, they are hosting 5-1 (3-0) Providence behind the hot defensive play of DB Peter Houlihan, who had two interception returns for TDs last week, has played well. | picture courtesy of yourseason.com |
Prior to the game, coach Todd Kuska said ''I like where we are at as a team. Even when [Jahwon] Akui went to the sidelines against Mount Carmel, Travis Starks stepped in and the running game didn't miss a beat. ... But we're not where we need to be. We want to keep improving and peak in November.''
The Celtics haven't tasted defeat since their season opener against Lincoln-Way East and they continue to roll. Their overall game plan was to control the high-powered offensive play of quarterback Rob Gallik and leading rusher Jahwon Akui (1,386 yards and 25 touchdowns) and they stuck with it for 48 minutes.
On this night, Akui suffered a strained Achilles tendon in the second quarter which kept him out for the rest of the game and the Mustangs just couldn't get their offense started due to the play of DL Steve Laski, Bruce Gaston and LB Ron McNamara. A key interception by Dominic Quaranta in the third quarter gave the Celtics the back ball and running back Tim Hanrahan scored the only touchdown on a 10-yard scamper with a minute and half left in the game.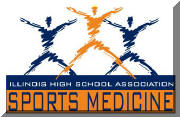 This victory put the Celtics in a position for a shot at he Catholic Blue title with one game left - Mount Carmel.
NOTE: This game was played live on Comcast SportsNet.
The Caravan wins when it needed to
| | |
| --- | --- |
| After an embarrassing lost to St. Rita last week, the Caravan came in to this contest focused. Mount Carmel made every possible attempt to get their running going with the Crusaders injury-riddled defense giving the ball to Denzel Thompson and Milton Greer, but it was Michael Banks who rushed for over 100 yards giving the Caravan the victory 31-21. Banks got the team on the board with a reverse which allowed him to exploded for over 50 yards. He also scored again late in the fourth. | |
The Crusaders did get on the board midway through the third on a well constructed and executed trick play, the flea-flicker, from Michael Rohan to Paul Ruppert back to Rohan. On the very next drive for the Caravan, Chris Stujka threw an interception to Connor Healy who returned it to the end zone making the score 24-14.
Prior to this contest, Brother Rice was hanging on to a playoff spot by a slim, thin line... but tonight proved that the team will not be in the playoffs this year... 2-5, 0-4 in the Catholic Blue. The Crusaders have qualified for the postseason six straight years.
NOTE: This game was played live on ME-TV.
A BIG come from behind win for Hillcrest...
| | |
| --- | --- |
| T.F. South never got started last week against Lemont with a 14-0 lose and this week, they were faced with the undefeated Hawks on a cold, wet night. The Rebels were able to keep the game close and get the Hawks out of their comfort zone. At the half, the score was tied at zero. | |
| | |
| --- | --- |
| But in the third quarter, both teams turn the offense button on. The Rebels scored first on a 26-yard field goal by Michael Stellfox, but the Hawks responded scoring two touchdowns. One from quarterback Herb Offord who connected with Ryan Keen for the Hawks first score. Another after a quick three-and-out by T.F. South, Morgan Weaver scored for the Hawks on a tough short run to the outside. | |
"We had to step it up," said Offord after the game.
This proved to be a tough contest going up against the hot defense of the Hawks as RB Christian Gonzalez, who came into the game with 513 yards and 8 TDs, found several bright moments finished the game with over 120 yards on 27 carries.
Final score: 14 - 9 as Hillcrest remains undefeated in the South Suburban Blue conference.
Spoiled homecoming for Rich Central
Crete-Monee running back's Cortez Scott and Julius Spicer had different plans for the Olympians and their homecoming game with both players finishing the game with over 100 yards rushing for the big victory 56-6. Scott scored on runs of 25, 3 and 1 yards touchdowns, while Spicer had two of his own.