SPORTS


Weather in




Amateur Sports


subsidiary of S.C. Fitch Enterprises, Inc.
4710 Lincoln Hwy, Suite 350
Matteson, IL 60443
708.201.1781 voice
708.231.8266 fax

You can also catch us at:
just click at icon below



Powered by



Broadcast Media Web Listings
just click on the media name listed below
Any pictures taking at the game can be found in our photo gallery - click here!
Here is your opportunity to stop hating the media and actually become it!
We are always looking for additional personnel. Click here if you are interested. If you would like to submit a story, score, stats, or even photos, click here.

View my Online Calendar Amateur Sports Event Calendar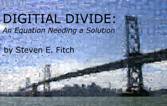 Digital Divide Book Available at

&