SPORTS


Weather in




Amateur Sports


subsidiary of S.C. Fitch Enterprises, Inc.
4710 Lincoln Hwy, Suite 350
Matteson, IL 60443
708.201.1781 voice
708.231.8266 fax

You can also catch us at:
just click at icon below



Powered by



Major statement in a Major game for the Raiders...
NORMAL

- Let us put this in context for those that didn't travel downstate for the Class 4A championship. Amateur Sports'

got to the game nice and early, walked around the gym... we just wanted to 'take it all in.'
Tonight the Bolingbrook Raiders (24-4) are facing returning champions Whitney Young Dolphins (33-1). The Dolphins come into this game with many miles under their belt considering they took advantage of the travel restriction policy being lifted, and showed not only the great state of Illinois that they are good, but several out of town teams as well. They have been so dominate this season behind second team all-state players Chanise Jenkins (sophomore) and Porsha Harris (senior), but we cannot forget about the hot hands of Ashley Andersen, who has carried them on few occasions this season.

On the other side of the ball, you have the Raiders, who have been highly ranked throughout the regular season. They place their success on the shoulders of 6'2" freshman Morgan Tuck, sophomore Ariel Massengale and junior Mercedes Griffin. This young team has been to this stage before but fell short of victory.
| | |
| --- | --- |
| | As irony would have it, both teams entered the game without a loss to an Illinois opponent this season. So, will the game live up to the top-billing? It depends on who you are cheering for... |
Coach Anthony Smith's strategy was to pressure Young out of their comfort zones. His winning formula kept his starters on the court the entire first half taking a 31-14 lead which seem to be spark they needed.
| | |
| --- | --- |
| The freshman phenom, Morgan Tuck, took over early, scoring 15 of her 17 points in the first half to get the Raiders going in the stunning 53-29 rout of Young. "I thought we could come out and have the best game we've ever had," said Tuck. "It's an awesome start — the best start I could get. I was feeling it in warm-ups. So I was ready for it." | |
| | |
| --- | --- |
| | In the second half, Young decided to double the freshmen every time she got the ball, but this opened the door for her teammates to step up. Senior Satavia Taylor and junior Mercedes Griffin both knocked down 9 points, while Ariel Massengale was able to drain 8 points in the game. "Bolingbrook's been known for their defense ever since coach [Smith] has been here," Massengale said about the team causing 19 turnovers. "That's what we do in practice is defense. When we're |
aggressive and can get steals and make lay-ups, it's a lot easier for us.

Young's big four from last year, Anderson, Harris, Smith and King, combined for a total of 12 points, Harris led with 9. An unsung player and bright spot came from sophomore guard Chanise Jenkins, who finished the contest with 8 points, 2 steals.
| | |
| --- | --- |
| | As coach Smith reflected on the win, he shared with us that "the team worked so hard in practice, in games and I'm so proud of them not only for getting here but winning it all." |
| | |
| --- | --- |
| NOTE: We are proud to announce that for the entire month of February, S.C. Fitch Enterprises, and all of its affiliates including Amateur Sports News Network, ASNN365.com, and Amateur Sports Gallery will be honoring March as National Nutrition Month® is a nutrition education and information campaign created annually in March by the American Dietetic Association. The campaign focuses attention on the importance of making informed food choices and developing sound eating and physical activity habits. Click here for more information. | |
Any pictures taking at the game can be found in our photo gallery - click here!
Here is your opportunity to stop hating the media and actually become it!
We are always looking for additional personnel. Click here if you are interested. If you would like to submit a story, score, stats, or even photos, click here.

View my Online Calendar Amateur Sports Event Calendar





WINTER EDITION IS READY!!!
click here...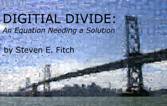 Digital Divide Book Available at

&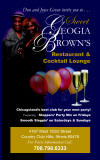 Benford Brown & Associates



Instant Tax Refunds!
Uncle Rail



Comedy Production @
Condessa Del Mar
Professional



Images ~ click here
D.O.C. Barber



FREE cut with this card ~ click here
Dress to Impress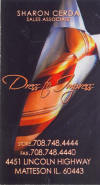 Click here and receive an additional
10% off your next purchase
1-800-DRYCLEAN.com



click here...
The Lights



of Joy ~
click here


George Caribbean Soul
Your Island on Wheels
Genya Harley



Reduce your insurance cost TODAY!!!
Be sure to check out our affiliates page - click here!