SPORTS


Weather in




Amateur Sports


subsidiary of S.C. Fitch Enterprises, Inc.
4710 Lincoln Hwy, Suite 350
Matteson, IL 60443
708.201.1781 voice
708.231.8266 fax

You can also catch us at:
just click at icon below



Powered by



Raiders tame the Wildcat's
NORMAL

-

Two top ranked teams faced off in the first Class 4A Final on the evening Wheeling (32-1) and Bolingbrook (23-4). According to the Wildcats' Ashley Wilson "we can beat Bolingbrook if we play our game and don't let Morgan Tuck dominate."
Wheeling's Satavia Taylor scored the first points of the game and started a 6-0 run in the first quarter.
| | |
| --- | --- |
| Bolingbrook answered back in the second quarter with a 8-2 run of their own led by Ariel Massengale and Mecedes Griffin. The Raiders went on another run of 7-3 at the end the half including a 3 pointer from behind arch. | |
| | |
| --- | --- |
| At the half, Bolingbrook led Wheeling 30-23. Tuck had 10 points followed by Massengale with 9, while Bianca Szafarowicz leads the Wildcat's with 11 points. | |
| | |
| --- | --- |
| | The Wildcat fans were super charged for the game. They even had giant size picture cut outs of the starting line up to cheer on their team. |
Wheeling's motor started turning in the third quarter, as they went on another 5-0 run in pursue of the Class 4A title to bring the Wildcats within 4 points at the 3:15 mark, but Bolingbrook answered right back extending the lead to 10 points.

In the final quarter, the Wildcats decided to use defense to get back in the game. They held the Raiders scoreless for about 3 minutes until freshman phenom Tuck scored an uncontested lay-up.

This was the spark Bolingbrook needed because Massengale scored the next 6 points. Tuck and Massengale both finished the contest with 18 points which led the Raiders to a 53-40 win over the Wildcats

At the time of this writing, Bolingbrook will face either Young or Geneva for the Class 4A title Saturday evening.
| | |
| --- | --- |
| NOTE: We are proud to announce that for the entire month of February, S.C. Fitch Enterprises, and all of its affiliates including Amateur Sports News Network, ASNN365.com, and Amateur Sports Gallery will be honoring March as National Nutrition Month® is a nutrition education and information campaign created annually in March by the American Dietetic Association. The campaign focuses attention on the importance of making informed food choices and developing sound eating and physical activity habits. Click here for more information. | |
Any pictures taking at the game can be found in our photo gallery - click here!
Here is your opportunity to stop hating the media and actually become it!
We are always looking for additional personnel. Click here if you are interested. If you would like to submit a story, score, stats, or even photos, click here.

View my Online Calendar Amateur Sports Event Calendar





WINTER EDITION IS READY!!!
click here...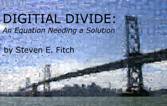 Digital Divide Book Available at

&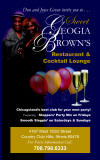 Benford Brown & Associates



Instant Tax Refunds!
Uncle Rail



Comedy Production @
Condessa Del Mar
Professional



Images ~ click here
D.O.C. Barber



FREE cut with this card ~ click here
Dress to Impress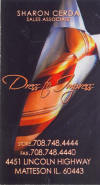 Click here and receive an additional
10% off your next purchase
1-800-DRYCLEAN.com



click here...
The Lights



of Joy ~
click here


George Caribbean Soul
Your Island on Wheels
Genya Harley



Reduce your insurance cost TODAY!!!
Be sure to check out our affiliates page - click here!