CLASS 3A BOYS BASKETBALL

Hillcrest vs. Robeson
Going into this game, the Hawks were not only nervous but they had extra pressure placed on their shoulders. About two weeks ago, the girls basketball team punched their own ticket downstate. So needless to say, the boys had to match their game play in the supersectionals against Robeson. The Hawks were able to punch their ticket to Peoria with a 70-60.

Eric Gaines led everyone with a game-high of 26 points.

"It was a lot of pressure," Gaines said after the game. "It feels so good letting the nerves come out."
This weeks' game summary is sponsored by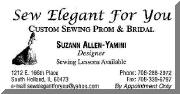 for more click card above

The Hawks jumped out early offensively knocking down the first 9 points of the contest and set the pace defensively forcing consecutive turnovers.

This is Hillcrests' first trip downstate since 1999. They are not only looking for a chance at a state title, but an opportunity for revenge against Champaign Centennial. Centennial defeat the Hawks earlier in the season.

Centennial vs. Cahokia
Defending Class 3A champion punched a return ticket to the state tournament by beating Cahokia 80-74. All-stater Rayvonte Rice led Centennial with a game-high 34 points.

Centennial plays Hillcrest in the Class 3A semifinals Friday at 2 p.m. at Carver Arena in Peoria.

Oswego vs. Peoria Richwoods
Oswego chances of repeat state titles was defeat as they lost to Peoria Richwoods 61-44. The Knights quickness, athleticism and outside shooting was just too much for Oswego.

Richwoods jumped out to a 23-9 first-quarter lead and never looked back.

"I thought our kids did a great job of coming out and being ready to play, and it was for an extended period,'' Richwoods coach Mike Ellis said.

Marshall vs. St. Viator
Marshall used their speed and quickness to cruise past St. Viator 63-51.

Marshall will meet Peoria Richwoods in Friday's Class 3A semifinals.

CLASS 4A BOYS BASKETBALL
Waukegan vs. Bartlett
The Bulldogs continue their winning ways as they ended Bartlett's season with a 75-61 victory.

After listening to chants from the Bartlett student section that he was overrated, Jereme Richmond took over the game, scoring 13 straight Waukegan points that launched a 60-45 lead.

"I heard a chant at the free-throw line saying something about my sister and that kind of set me off," Richmond said. "My teammates did a good job of finding me and getting me the ball in all the right spots. I was frustrated with myself for rushing my shots a little [at the outset]. I think my second half overshadowed the bad things I did in the first half."

Waukegan will face Young again in the semifinals Friday evening. Waukegan defeated them about two weeks at the CPS Showdown.

Young vs. Maine South
The Dolphins swim upstream and advance to the Class 4A semifinals Friday night 63-39 over Maine South.

Ahmad Starks provided the team with the energy they needed as he knocked down 22.

"Our guys are hungry and want it now," Starks said. "We were mentally there tonight to play in this game."

Simeon vs. Benet
It took double overtime to punch the ticket between Simon and Benet and when the final whistle blew, it was the Wolverines standing with a 58-50 victory.

Brandon Spearman knocked down a 20-footer as time expired in regulation knotted the score at 39. Then, not to be outdone, his two free throws off an offensive rebound with 2.5 seconds forced the second overtime with both teams knotted at 46.

Game summary sponsored by


George Caribbean Soul
Your Island on Wheels

Spearman rebounded a missed Benet free throw with 6.1 seconds remaining.

"I knew six seconds was enough time to get a good look," Spearman said. "I blinked and I couldn't believe it went in."

The Wolverines advance to the Class 4A semifinals Friday against O'Fallon. O'Fallon beat Joliet in overtime 53 - 50.

| | |
| --- | --- |
| NOTE: We are proud to announce that for the entire month of December, S.C. Fitch Enterprises, and all of its affiliates including Amateur Sports News Network, ASNN365.com, and Amateur Sports Gallery will be assisting Connection for Abused Women and their Children (CAWC) on our web site. | |
Here is your opportunity to stop hating the media and actually become it!
We are always looking for additional personnel. Click here if you are interested. If you would like to submit a story, score, stats, or even photos, click here.

Click here to view our Online Amateur Sports Event Calendar