SPORTS


Weather in




[includes/company_info.htm]
You can also catch us at:
just click at icon below




Powered by



HOOP HIGHLIGHTS
| | | |
| --- | --- | --- |
| | | Feel free to share this article provided by AmateurSports365.com - |
2010 City-Suburban Showdown
Mount Carmel 52 Saint Patrick 45
The Caravan had to not only put together a tough comeback run, but also they had to fight the season-long demon-monster... turnovers - to beat St. Patrick 52-45 at the City-Suburban Showdown.

"We looked so pathetic in the first half we would have lost to a lot of eighth-grade teams," coach Mike Flaherty said.

| | |
| --- | --- |
| St. Patrick jumped out to an 18-5 lead, but the Caravan put together a 12-0 run which cut deep into the their lead. In fact, this was the momentum swing they needed. This run was sparked by the play of Illinois recruit Tracy Abrams, who knocked down 11 of his 21 points during this time. "We just came out unaggressive," Abrams said, "Then we got it going. I knew I was going to have to be the leader on the floor." | |
"We just need to be better on defense and take care of the ball better," Flaherty said. "If this happens in the state tournament we will be in trouble.".

Senior Julian Reed led St. Patrick with 13 points and 6-4 junior Kortney Darby added nine points and five rebounds.
This game summary is sponsored by


"Capturing the Art of Sport in Motion"
check out our gallery by clicking here
De La Salle 64 Simeon 46
De La Salle put on a "meteor" shower at the City-Suburban Showdown against Simeon knocking off the Wolverines 64-46.

They opened the game up with a 13-0 run in the first and this shower never stopped.

| | |
| --- | --- |
| Simeon was able to cut down the lead to single-digits on an 12 footer by Terrell Brown in the third, but De La Salle came right back on an uncontested alley-oop slam-dunk by Mike Shaw which ignited the team as well as the fans. | Shaw finished the contest with a double-double... 21 points, 10 boards. He also had 3 rejections. |
Both Shaw and coach White attributed the Meteors recent success to the bonding the team did early in the season by playing games all over the country.
"All the traveling built up our team chemistry," Shaw said. "We're like a family right now."
Shaw was the nucleus of the Meteors offense, but he was complimented by D.J. Bland and Troy Torrence. Bland knocked down 14, and Torrence added 9.

Despite all of De La Salle's recent success, White was hesitant to call his team the best in the area.

"I think we're one of the best competing teams in the area," White said. "You'll see that at our practices every day. In our sectional, anything can happen. There are some great teams but everyone is beatable, including us."

Darien Walker led Simeon with 11 points.

This weeks' game summary is sponsored by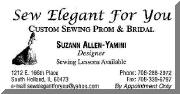 for more click card above
Waukegan 59 Young 42
| | |
| --- | --- |
| The final game of the evening featured Waukegan's senior and Illinois-recruit Jereme Richmond, who put on a clinic in the victory over Young, 59-42. Richmond finished with sweet double-double in front of his future coach, Bruce Weber, with 16 points, 13 boards... he also rejected 7 balls. | |
"Last March they were more experienced and a lot older – with Chris Colvin and Marcus Jordan," Richmond said. I'm just focused on winning a state championship right now."

If you remember it was Young that kept Waukegan from winning the Class 4A state title last year.
This game summary is sponsored by


"Capturing the Art of Sport in Motion"
check out our gallery by clicking here

The Bulldogs took full control of this contest in the third and never looked back opening the second half with an 11-3 run that put them ahead 30-19. The Dolphin were never able to swim closer than 5 points against the Bulldogs.
Other notable Bulldogs include Quan Connor, who added 13 and sophomore sensation Akeem Springs who knocked down 12. "Akeem has just really stepped up, all over the court and at the free-throw line," Waukegan coach Ron Ashlaw said.

Believe it or not, but the Bulldogs dominated this game and were not at full-strength. Starting point guard Mike Springs did was available. "You lose a lot of defense without Springs," Richmond said. "He's our spark plug. But I think it made everyone else play harder on defense."
| | |
| --- | --- |
| On the other side of the ball, Purdue-bound forward Anthony Johnson led Young with 17, followed by Oregon State-bound point guard Ahmad Starks who had 8. "We're just a downward spiral right now," Starks said. "We have to pick it up and refocus. State is coming up and we have to see who wants it." | |
| | |
| --- | --- |
| NOTE: We are proud to announce that for the entire month of December, S.C. Fitch Enterprises, and all of its affiliates including Amateur Sports News Network, ASNN365.com, and Amateur Sports Gallery will be assisting Connection for Abused Women and their Children (CAWC) on our web site. | |
Here is your opportunity to stop hating the media and actually become it!
We are always looking for additional personnel. Click here if you are interested. If you would like to submit a story, score, stats, or even photos, click here.

Click here to view our Online Amateur Sports Event Calendar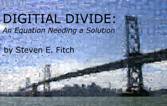 Digital Divide Book Available at

&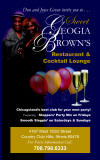 George Caribbean Soul
Your Island on Wheels
Genya Harley



Reduce your insurance cost TODAY!!!