SPORTS


Weather in



Amateur Sports


subsidiary of S.C. Fitch Enterprises, Inc.
4710 Lincoln Hwy, Suite 350
Matteson, IL 60443
708.201.1781 voice
708.231.8266 fax

Powered by



SPORTSMANSHIP AWARD
| | | |
| --- | --- | --- |
| | | Feel free to share this article provided by AmateurSports365.com - |
The 37TH edition of the Rich South Big Dipper Tournament will include a committee that will honor teams and athletes with Sportsmanship awards.
In following with the IHSA's "Sport a Winning Attitude" program, the Big Dipper will award both individual and team sportsmanship awards.
The team award, "The Jim Becker Sportsmanship Award," is named after the former Crete-Monee athletic director who had a great impact on coaches and athletes in regard to sportsmanship before dying of brain cancer in July 1994.
Additionally, a player from each participating team will receive an individual sportsmanship award.
Some of the criteria the Sportsmanship committee will use includes:
1. Teams and coaches treat their opponents, game officials, and scorer's table with respect during games.
2. Team representatives display exemplary behavior during games, traveling to games and any time in attendance at the Big Dipper.
3. Team representatives consistently project a strong image of their school and community at all times
4. Team representatives work hard toward their goals, while at all times doing their best to "Sport a Winning Attitude."
| | |
| --- | --- |
| NOTE: We are proud to announce that for the entire month of December, S.C. Fitch Enterprises, and all of its affiliates including Amateur Sports News Network, ASNN365.com, and Amateur Sports Gallery will be assisting Connection for Abused Women and their Children (CAWC) on our web site. | |
Here is your opportunity to stop hating the media and actually become it!
We are always looking for additional personnel. Click here if you are interested. If you would like to submit a story, score, stats, or even photos, click here.

Click here to view our Online Amateur Sports Event Calendar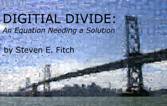 Digital Divide Book Available at

&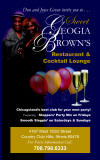 George Caribbean Soul
Your Island on Wheels
Genya Harley



Reduce your insurance cost TODAY!!!