BIG DIPPER POEM
| | | |
| --- | --- | --- |
| | | Feel free to share this article provided by AmateurSports365.com - |
From Watseka High School
By Keith Baldwin
It's that time of the year we look forward to
A time when we're happy and chipper
Our equipment is packed, our fans are in gear
As we head for the annual Big Dipper
We stay at the Inn across from the mall
An establishment with a lot of pizazz
While the kids are at rest or at least so we think
We head for the Razz-Ma-Tazz
We're the only Class A in this very classy field
Our goal is to win two or three
We give it our best as we hustle the court
It's here we are happy to be
The 3-point play was introduced here
A shot clock was not far behind
The college recruiters flock to the games
A star they are hoping to find
But the real star that shines is not on the floor
He hustles all over the place
He's here or he's there; he's red or he's blue
There's always a smile on his face
Egofske's his name - born to win is his claim
The Dipper he's made quite a show
As long as he's here, I'm sure year by big year
This basketball tourney will grow
For a football coach he's come a long way
It's helped him to mix with our kind
If he'll watch and he'll learn it's never too late
A basketball job he might find
So here's to the dinner, the tourney, the cheer
The friendships we look forward to
In spite of the way that we feel about George
We're leaving him here with you.
To print, click here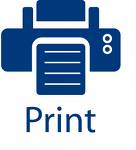 Adobe Reader required to print.
Obtain a FREE copy here.
| | |
| --- | --- |
| NOTE: We are proud to announce that for the entire month of December, S.C. Fitch Enterprises, and all of its affiliates including Amateur Sports News Network, ASNN365.com, and Amateur Sports Gallery will be assisting Connection for Abused Women and their Children (CAWC) on our web site. | |
Here is your opportunity to stop hating the media and actually become it!
We are always looking for additional personnel. Click here if you are interested. If you would like to submit a story, score, stats, or even photos, click here.

Click here to view our Online Amateur Sports Event Calendar