SPORTS


Weather in



Chicagoland Sports Talk Podcast...

check us out every Saturday @ 800am CDT
Girls Basketball Tips off
by
Prez Ro

Catch up with me @ Twitter and Facebook.
ASNN

-

The bouncing ball can be heard again in high school gymnasiums throughout the area with hopes of going downstate in four months. The season got off to a quick start for several teams including Oak Forest, who snuck by Rich South 51-39.
The Stars and the Bengals opened their season for the fourth time facing each other.
This game demonstrated the tales of two halves... In the first half, the aggressive, fast-play of Rich South allowed them to jump out to an early lead of 29-22. Senior center Colleen Sherwood sparked the Bengals in the third with a 12-0 run including three easy baskets in the paint. Sherwood finished with 12 points, 8 boards and 4 blocks.
Her efforts proved to get other players involved including the 5'6" junior guard Katie Swanson who finished with the game high 16 points.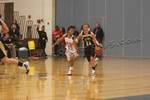 Rich South's DeAsia Garrett, part of the twin guard play, had the teams' high score with 12.
First week recap... click on any day below...
Be sure to visit...

for action shots taken during this event
"Captured the Art of Sport in Motion"
Other opening night (Monday) winners included
De La Salle 68, King 53
Kiara Carter led De La Salle with 21 points and JaVonna Smith also scored 15.

Lincoln-Way North 61, Plainfield North 38
Erynn Schuh scored 21 points to lead Lincoln-Way North. Emily Jenkins also chipped in 15 points.

Marshall 64, Bowman Academy (Ind.) 34
Shantiera Miller scored 21 points and Marquiesha Coleman added 19 more to lead Marshall.

Seton 64, Holy Trinity 28
Ebony Bailey, Brittani Rhodes and Tiffany Ellis each had nine points for Seton.
FOLLOW US
Best way to stay current & connected
| | |
| --- | --- |
| NOTE: We are proud to announce that for the entire month of November, S.C. Fitch Enterprises, and all of its affiliates including Amateur Sports News Network, ASNN365.com, Amateur Sports Gallery and Kennel Sports Talk will be honoring this month as well as donating a portion of our online services to National Diabetes Awareness Month. | |
the media & become it!

click here for more...
We are always looking for additional personnel. Click here if you are interested. If you would like to submit a story, score, stats, or even photos, click here.


Be sure to check out ALL of our affiliates page - click here!