SPORTS


Weather in




Amateur Sports


subsidiary of S.C. Fitch Enterprises, Inc.
4710 Lincoln Hwy, Suite 350
Matteson, IL 60443
708.201.1781 voice
708.231.8266 fax

You can also catch us at:
just click at icon below



Powered by



GIRLS CATHOLIC ATHLETIC CONFERENCE RED
Lots and lots of talent can be found in this conference. Trinity and Loyola should be the deciding factors coming down the stretch. Trinity, who lost to Marshall in the 3A sectional finals last season, have added transfer student Nicole Hazemi and freshman power forward Gracie Sanches to bolster their already solid starting rosters. On the Loyola side, senior forward Meghan Holy and junior guard Audrey Gaughan will step up and set a faster pace for the team. Something the team needed last season to battle.
Loyola
1100 Laramie Av., Wilmette, IL 60091
Phone: 847-256-1100
Nickname: Lady Ramblers
Girls Basketball: Jeremy Schoenecker
School Web Site: www.goramblers.org
Resurrection
7500 W. Talcott Av., Chicago, IL 60631
Phone: 773-775-6616
Nickname: Bandits
Girls Basketball: Kerry Durham
School Web Site: www.reshs.org
Mother McAuley
3737 W. 99th St., Chicago, IL 60655
Phone: 773-881-6500
Nickname: Mighty Macs
Girls Basketball: Karen Ade
School Web Site: mothermcauley.org
St. Ignatius
1076 W. Roosevelt Rd., Chicago, IL 60608
Phone: 312-421-5900
Nickname: Wolfpack
Girls Basketball: Tom McKenna
School Web Site: www.ignatius.org
Queen of Peace
7659 S. Linder Av., Burbank, IL 60459
Phone: 708-458-7600
Nickname: Pride
Girls Basketball: Rick Federici
School Web Site: queenofpeacehs.org
Trinity
7574 W. Division St., River Forest, IL 60305
Phone: 708-771-8383
Nickname: Blazers
Girls Basketball: Ed Stritzel
School Web Site: www.trinityhs.org
Regina Dominican
701 Locust Rd., Wilmette, IL 60091
Phone: 847-256-7660
Nickname: Panthers
Girls Basketball: Jim Russo
School Web Site: www.rdhs.org
| | |
| --- | --- |
| NOTE: We are proud to announce that for the entire month of January, S.C. Fitch Enterprises, and all of its affiliates including Amateur Sports News Network, ASNN365.com, and Amateur Sports Gallery will be assisting THE 50 MILLION POUND CHALLENGE which means becoming part of something exciting, life-altering, historic, and tremendously beneficial! Not only for you, but to others in your family and community, as well as to future generations. Click here for more. | |
Here is your opportunity to stop hating the media and actually become it!
We are always looking for additional personnel. Click here if you are interested. If you would like to submit a story, score, stats, or even photos, click here.

View my Online Calendar Amateur Sports Event Calendar





WINTER EDITION IS READY!!!
click here...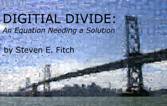 Digital Divide Book Available at

&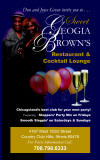 Benford Brown & Associates



Instant Tax Refunds!
Uncle Rail



Comedy Production @
Condessa Del Mar
Professional



Images ~ click here
D.O.C. Barber



FREE cut with this card ~ click here
1-800-DRYCLEAN.com



click here...
The Lights



of Joy ~
click here