SPORTS


Weather in




Amateur Sports


subsidiary of S.C. Fitch Enterprises, Inc.
4710 Lincoln Hwy, Suite 350
Matteson, IL 60443
708.201.1781 voice
708.231.8266 fax

You can also catch us at:
just click at icon below



Powered by



GIRLS - SOUTHWEST SUBURBAN RED
The Griffins should be recognized as a clear favorite behind 6'1" University of Illinois signee, Kersten Magrum. She averages 17 points and 7 boards a game. Autumn Korosic is also back with the team for return championship run.
Andrew
9001 W. 171st St., Tinley Park, IL 60487
Phone: 708-342-5800
Nickname: Thunderbolts
Girls Basketball: Bob Matz
School Web Site: athletics2000.com/andrew
Lincoln-Way Central
1801 E. Lincoln Hwy., New Lenox, IL 60451
Phone: 815-462-2100
Nickname: Knights
Basketball: Matt Smith
School Web Site: www.lw210.org
Bradley
700 W. North St., Bradley, IL 60915
Phone: 815-937-3707
Nickname: Boilermakers
Girls Basketball: Alex Renchen
School Web Site: www.bbchs.k12.il.us
Lincoln-Way East
201 Colorado Ave., Frankfort, IL 60423
Phone: 815-464-4000
Nickname: Griffins
Basketball: Rich Kolimas
School Web Site: www.lw210.org
Homewood-Flossmoor
999 S. Kedzie Av., Flossmoor, IL 60422
Phone: 708-799-3000
Nickname: Vikings
Girls Basketball: Ryan Sherrif
School Web Site: www.hfhighschool.org

| | |
| --- | --- |
| NOTE: We are proud to announce that for the entire month of January, S.C. Fitch Enterprises, and all of its affiliates including Amateur Sports News Network, ASNN365.com, and Amateur Sports Gallery will be assisting THE 50 MILLION POUND CHALLENGE which means becoming part of something exciting, life-altering, historic, and tremendously beneficial! Not only for you, but to others in your family and community, as well as to future generations. Click here for more. | |
Here is your opportunity to stop hating the media and actually become it!
We are always looking for additional personnel. Click here if you are interested. If you would like to submit a story, score, stats, or even photos, click here.

View my Online Calendar Amateur Sports Event Calendar





WINTER EDITION IS READY!!!
click here...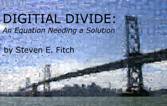 Digital Divide Book Available at

&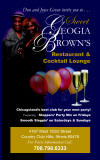 Benford Brown & Associates



Instant Tax Refunds!
Uncle Rail



Comedy Production @
Condessa Del Mar
Professional



Images ~ click here
D.O.C. Barber



FREE cut with this card ~ click here
1-800-DRYCLEAN.com



click here...
The Lights



of Joy ~
click here