SPORTS


Weather in




Amateur Sports


subsidiary of S.C. Fitch Enterprises, Inc.
4710 Lincoln Hwy, Suite 350
Matteson, IL 60443
708.201.1781 voice
708.231.8266 fax

You can also catch us at:
just click at icon below



Powered by



BOYS - SOUTH SUBURBAN BLUE
When you think about the Blue, you think about the Lady Hawks… and when you think of the Lady Hawks, you think of Uniquah Hampton (junior) and Juanita Robinson (sophomore). Together they combine for an average of more than 28 points, 12 rebounds 6 assists, and 7 steals a game. Whew!
Bremen
15203 S. Pulaski Rd., Midlothian, IL 60445
Phone: 708-371-3600
Nickname: Braves
Girls Basketball: Brian Flaherty
School Web Site: bhsd228.com/bremen
Oak Forest
15201 S. Central Av., Oak Forest, IL 60452
Phone: 708-687-0500
Nickname: Lady Bengals
Girls Basketball: Steve Schanz
School Web Site: www.bhsd228.com
Hillcrest
17401 S Pulaski, Country Club Hills, IL 60478
Phone: 708-799-7000
Nickname: Lady Hawks
Girls Basketball: John Maniatis Shepard
13049 S. Ridgeland Av., Palos Heights, IL 60463
Phone: 708-371-1111
Nickname: Lady Astros
Girls Basketball: Patrick O'Connor
School Web Site: chsd218.org/Shepard/
Lemont
800 Porter St., Lemont, IL 60439
Phone: 630-257-5838
Nickname: Indians
Girls Basketball: William Bozue
School Web Site: lemont.k12.il.us
Tinley Park
6111 W. 175th St., Tinley Park, IL 60477
Phone: 708-532-1900
Nickname: Titans
Girls Basketball: Tim Schynders
School Web Site: bhsd228.com/tinley/

| | |
| --- | --- |
| NOTE: We are proud to announce that for the entire month of January, S.C. Fitch Enterprises, and all of its affiliates including Amateur Sports News Network, ASNN365.com, and Amateur Sports Gallery will be assisting THE 50 MILLION POUND CHALLENGE which means becoming part of something exciting, life-altering, historic, and tremendously beneficial! Not only for you, but to others in your family and community, as well as to future generations. Click here for more. | |
Here is your opportunity to stop hating the media and actually become it!
We are always looking for additional personnel. Click here if you are interested. If you would like to submit a story, score, stats, or even photos, click here.

View my Online Calendar Amateur Sports Event Calendar





WINTER EDITION IS READY!!!
click here...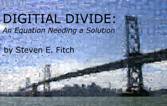 Digital Divide Book Available at

&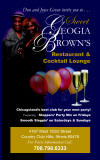 Benford Brown & Associates



Instant Tax Refunds!
Uncle Rail



Comedy Production @
Condessa Del Mar
Professional



Images ~ click here
D.O.C. Barber



FREE cut with this card ~ click here
1-800-DRYCLEAN.com



click here...
The Lights



of Joy ~
click here