SPORTS


Weather in




Amateur Sports


subsidiary of S.C. Fitch Enterprises, Inc.
4710 Lincoln Hwy, Suite 350
Matteson, IL 60443
708.201.1781 voice
708.231.8266 fax

You can also catch us at:
just click at icon below



Powered by



GIRLS - SICA SOUTH
In the South, everyone seems to be seeing Stars led by Porcha Johnson, Niara Harris and Taheera Ali. And not to be out done, the (Bloom) Blazing Trojans have a set of hoppin' diva's to contend with consisting of Marketta Bentley, Crystal Daniels, Quianna Moore, Dominique Edwards and Tempestt Reynolds.
Bloom
101 W 10th St., Chicago Heights, IL 60411
(708) 755-1122
Nickname: Blazing Trojans
Basketball: Shawn Bean
School Web Site: bloomdistrict206.org
Rich Central
3600 W 203rd Street, Olympia Fields, IL 60461
(708) 679-5600
Nickname: Olympians
Basketball: Lvette Acosta
School Web Site: www.richcentral.org
Crete-Monee
760 W. Exchange St. Crete, IL 60417
(708) 672-2800
Nickname: Warriors
Basketball: Mike Pope
School Web Site: www.cm201u.org
Rich East
300 Sauk Trail •
Park Forest, IL 60466 •
(708) 679-6100
Nickname: Rockets
Basketball: Jonnie Bass
School Web Site: www.richeast.org
Kankakee
1200 W Jeffery St., Kankakee, IL 60901
(815) 933-0740
Nickname: Kays
Basketball: Shannon Swilley
School Web Site: kankakeeschooldistrict.org
Rich South
5000 Sauk Trail, Richton Park, IL 60471
(708) 679-3000.
Nickname: Stars
Basketball: Brian Mays

| | |
| --- | --- |
| NOTE: We are proud to announce that for the entire month of January, S.C. Fitch Enterprises, and all of its affiliates including Amateur Sports News Network, ASNN365.com, and Amateur Sports Gallery will be assisting THE 50 MILLION POUND CHALLENGE which means becoming part of something exciting, life-altering, historic, and tremendously beneficial! Not only for you, but to others in your family and community, as well as to future generations. Click here for more. | |
Here is your opportunity to stop hating the media and actually become it!
We are always looking for additional personnel. Click here if you are interested. If you would like to submit a story, score, stats, or even photos, click here.

View my Online Calendar Amateur Sports Event Calendar





WINTER EDITION IS READY!!!
click here...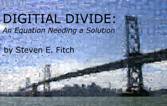 Digital Divide Book Available at

&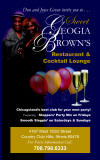 Benford Brown & Associates



Instant Tax Refunds!
Uncle Rail



Comedy Production @
Condessa Del Mar
Professional



Images ~ click here
D.O.C. Barber



FREE cut with this card ~ click here
1-800-DRYCLEAN.com



click here...
The Lights



of Joy ~
click here