SPORTS


Weather in




Amateur Sports


subsidiary of S.C. Fitch Enterprises, Inc.
4710 Lincoln Hwy, Suite 350
Matteson, IL 60443
708.201.1781 voice
708.231.8266 fax

You can also catch us at:
just click at icon below




Powered by


National federation OKs instant replay on last-second shots in basketball championship games
The Associated Press
| | | |
| --- | --- | --- |
| | | Feel free to share this article provided by AmateurSports365.com - |
| | |
| --- | --- |
| INDIANAPOLIS - Instant replay has been approved starting next season for last-second shots in high school basketball championship games. | |
The rule change by the National Federation of State High School Associations allows replay for review of a shot attempt at the end of the fourth quarter or overtime, and only when the last-second shot would affect the outcome of the game.

The rule is not mandatory and leaves the decision whether to use it to each state association.

"When available, technology should be used to assist game officials and administrators in making the correct call when the outcome of the game hangs in the balance and a team has no further opportunity to overcome a critical error," said Mary Struckhoff, NFHS assistant director and liaison to the basketball rules committee. "This change provides state associations that opportunity."

The change would let officials determine whether the ball had left the shooter's hand before time expired or whether the shot was a 2- or 3-pointer.

Approved by the federation at a recent meeting, the change was prompted by controversial finishes in 2008 championship games in South Carolina, Ohio and Michigan.

Another new rule will allow the use of a red light behind the backboard to signal the end of a quarter or overtime. If no red light is present, the audible timer's signal will continue to be used.
There are many questions regarding this issue:

who will be responsible to record?


how do you record every game, or do you pick and choose games to cover?


does this include girls?


is junior varsity included?
The NFHS is the governing body for almost 19,000 high schools in the United States.
What are your thoughts on this story? BLOG
Connect with us online on Twitter & Facebook...
NOTE: We are proud to announce that for the entire month of February, S.C. Fitch Enterprises, and all of its affiliates including Amateur Sports News Network, ASNN365.com, and Amateur Sports Gallery will be honoring May as National Teen Pregnancy Prevention Month. This Campaign was founded in 1996 to work exclusively on decreasing teen pregnancy in America, and at the outset challenged the nation to reduce the teen pregnancy rate. Unplanned pregnancy is at the root of a number of important public health and social challenges. Click here for more information.

Here is your opportunity to stop hating the media and actually become it!
We are always looking for additional personnel. Click here if you are interested. If you would like to submit a story, score, stats, or even photos, click here.

View my Online Calendar Amateur Sports Event Calendar





WINTER EDITION IS READY!!!
click here...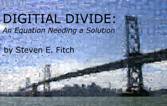 Digital Divide Book Available at

&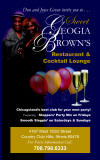 Benford Brown & Associates



Instant Tax Refunds!
Uncle Rail



Comedy Production @
Condessa Del Mar
Professional



Images ~ click here
D.O.C. Barber



FREE cut with this card ~ click here
Dress to Impress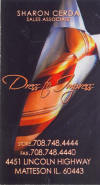 Click here and receive an additional
10% off your next purchase
1-800-DRYCLEAN.com



click here...
The Lights



of Joy ~
click here


George Caribbean Soul
Your Island on Wheels
Genya Harley



Reduce your insurance cost TODAY!!!
Be sure to check out our affiliates page - click here!