SPORTS


Weather in




Amateur Sports


subsidiary of S.C. Fitch Enterprises, Inc.
4710 Lincoln Hwy, Suite 350
Matteson, IL 60443
708.201.1781 voice
708.231.8266 fax

You can also catch us at:
just click at icon below




Powered by




you can hear the only sports talk show every Wednesday @ 7:30pm EDT
BEWARE OF THE PREPS
story courtesy of Chicago Sun-Times
CHICAGO - Perhaps a more immediate issue for high school sports is the prep schools, which have dominated media coverage.

In a wonderful story by Phil Taylor in Sports Illustrated about the ESPN Rise National High School Invitational tournament, Findlay Prep center Carlos Lopez, a 6-11 center from Puerto Rico said, ''It can get confusing for people. I tell them Findlay Prep is a team, not a school."

OK, so what happened to high school sports? What happened to the guys in my neighborhood against the guys in your neighborhood?

''High school sports like we knew are gone,'' Vaccaro said. ''I have a problem calling these prep schools high school teams. High schools are not like high schools that we knew. The prep schools are a private entity of TV.

''You can look at Catholic schools in New York and not one guy goes to that church. The day of neighborhood schools like Simeon contending for a national championship are over.''

Prep schools have been looked on as a remedy for players who struggle academically. But does anyone really believe that playing for Findlay, in suburban Las Vegas, enables these kids to see the academic light?

''No one really answers when these kids go to school [the Findlay players take classes at Henderson International School],'' Vaccaro said. ''These kids play an obscene number of games, like 46. There are eight players and they travel 30,000 miles in a season. When do they go to school?''

It could touch close to home. Rumors are flying that Crane's Crandall Head and Waukegan's Jereme Richmond, the Sun-Times Player of the Year, who are both committed to Illinois, could follow Peoria's D.J. Richardson to a prep school such as Findlay.
by Steve Tucker - Chicago Suntimes
Connect with us online on Twitter & Facebook...
| | |
| --- | --- |
| NOTE: We are proud to announce that for the entire month of February, S.C. Fitch Enterprises, and all of its affiliates including Amateur Sports News Network, ASNN365.com, and Amateur Sports Gallery will be honoring May as National Teen Pregnancy Prevention Month. This Campaign was founded in 1996 to work exclusively on decreasing teen pregnancy in America, and at the outset challenged the nation to reduce the teen pregnancy rate. Unplanned pregnancy is at the root of a number of important public health and social challenges. Click here for more information. | |
Here is your opportunity to stop hating the media and actually become it!
We are always looking for additional personnel. Click here if you are interested. If you would like to submit a story, score, stats, or even photos, click here.

View my Online Calendar Amateur Sports Event Calendar




WINTER EDITION IS READY!!!
click here...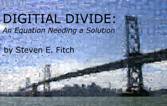 Digital Divide Book Available at

&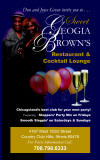 Benford Brown & Associates



Instant Tax Refunds!
Uncle Rail



Comedy Production @
Condessa Del Mar
Professional



Images ~ click here
D.O.C. Barber



FREE cut with this card ~ click here
Dress to Impress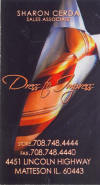 Click here and receive an additional
10% off your next purchase
1-800-DRYCLEAN.com



click here...
The Lights



of Joy ~
click here


George Caribbean Soul
Your Island on Wheels
Genya Harley



Reduce your insurance cost TODAY!!!
Be sure to check out our affiliates page - click here!