iPad at work...
The iPad at work: Can I survive without my Macbook Pro (or PC)?


If you haven't heard of tablet computing, well, you have been under a rock of some sort. This technology has taken off, and even surpassed the common PC (or laptop).

For me, I've had an Apple iPad from the first generation unit, but have been very slow to go cold turkey, and leave my trusted laptop, Macbook Pro, in the office until recently. I currently use the iPad 2, and I plan to stay on this version for a while unless Apple's next generation offers features I can't live with out (or they make me feel like I can't live without).

See my day is similar to just about everyone in my age group... I wake up, a take a peak at my iPhone for overnight emails and text messages, and/or calendar alerts. If there is an overnight emergency or alert that needs my attention, I'll engage... if not, I finish my morning routine.


Once I have freshened up, I open my calendar and see what the day holds for me.... then it's news time while enjoying breakfast. My iPad2 gives me the ability to download my favorite local read, Chicago Sun-Times epaper with ease. With my subscription, I also navigate to their companion app, to see if there are any live updates to stories posted in the electronic newspaper. From here, I visit another favorite news app, Flipboard. Flipboard is a social magazine that provides me with the day's most interesting news, photos and updates in a beautiful illustration and of course, easy to use fashion.

Next up on my radar is BleacherReport's app. Yup... I go to BleacherReport before ESPN. Mainly because they use everyday style reporters who are in the trenches of sports... thus they provide a review in a fashion in which we (Amateur Sports) provides. Next, ESPN.... and finally, NBC Sport Talk...




| | | |
| --- | --- | --- |
| | | |
Here is a more information my background ~click here.



NOTE: For the purpose of this article, I'm focusing on sports - Amateur Sports task.

This fall, as I grew more and more comfortable with my iPad, I began to ask myself, 'can the iPad actually replace my Macbook Pro for work? And what kinds of sacrifices will I have to give up?'

With the upcoming Illinois Girls State basketball finals tipping off this week (March 1 - 4), I decided to leave my Macbook Pro in the office, but connected via the Internet, and see if I can survive with it and go 100% on my iPad. Here is how things went....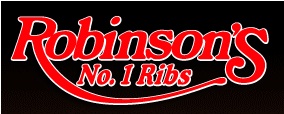 Day 1: Setting up
For over 20 years, I've relied on some type of computer in order to do my daily task... email, printing, review proposals, writing articles, researching, note taking, Facebook / Twitter, and a few personal task... So, on day one, I reviewed everything I am responsible for and I had to find an iPad compatible product.

Right away, I felt that I was going to need some data, a file, a note or just something unforeseen, that I wouldn't be able to access without my Macbook.

Dealing with data....
One feature I thought would be a huge drawback for me going 99% iPad only was the use of USB port(s). Since my graduate school days at Keller, I've saved just about everything to my USB. Thus, I feel kinda naked without it. But technology has put my fear at ease with the use of Clouding. There are a number of clouding products and services out there, but I currently use iCloud (formerly me.com) and Dropbox to access, store, share and update my files. So, at this point, I had to make sure the data on my USB matched my iCloud account.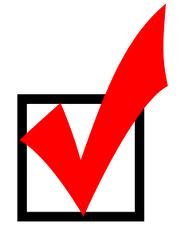 Printing?? Oh boy... The iPad doesn't have an USB or a port for direct printing, so there has to be a wireless solution. After a review of printing apps, I found one that seemed to surpass it's competition: PrintCentral for iPad. This app prints direct to most WiFi/Wireless printers without additional software. Print to ALL printers and any document type via your Mac/PC. It also prints remotely over 3G and in corporate/other networks where WiFi is not available. It cost me $4.99 on sale, but it provided me the peace of mind that if I need to print, I can.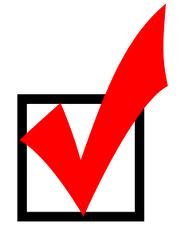 Now, what if I'm away and I do need to access to an application or something on my desktop? Well, I currently use LogMeIn religiously for remote control from PC-to-PC plus it's free on that platform. And guess what? They (LogMeIn) have an iPad solution... YEA!!!! So I don't have to learn another third-party tool right now. Their solution is called Ignition, which provides me with the same features I'm already used to. One drawback is it cost $29.99, but it's a one-time fee for peace of mine.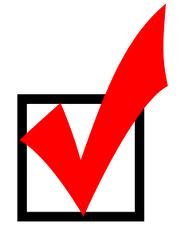 How will I handle typing with my iPad? There is no way I will be able to type a document on the screen. Well, after further review, ZAGGfolio is the solution for me. Created with a stylish design and a durable microfiber lining, the ZAGGfolio is an impressively thin multi-function iPad keyboard case for the iPad. The folio is complete with a removable Bluetooth keyboard and a built-in stand system, ideal for on-the-go use. Absolutely love... feels just like my Macbook Pro. This item ran me $99 but I had a $50 gift card from BestBuy so thanks big sis.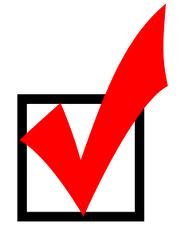 I'm ready now to work.... just got caught up on my daily task of responding to emails, Facebook news, Twitter post and sport updates, as well as scheduling people for Illinois Boys regional playoffs. Now I have to prepare my pre-game article and notes.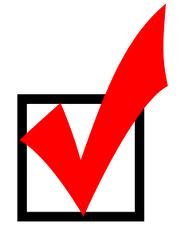 I prefer to use WordPress blog for this, because it allows me to immediately get the word out to the world as well as my followers on Facebook and Twitter with just one click, as oppose to my web site. But in addition, I have incorporated all of my blogs to appear directly on my web site. Check us out at http://amateursports365.wordpress.com/.

One thing I learned on the fly with my iPad is how to do 'multitasking gestures.' This feature lets you quickly switch between apps using four-finger swipes.

Now before I call it a day, I need to pack all of my adapters and tools in order to cover the State Finals tomorrow.





Day 2: Gameday
As you read, day one was all about getting set up and finding the necessary apps and tools for me to do my job on the iPad. Today is the day not only for using my iPad, but I also having to be on top of my game as I travel to Bloomington, Illinois for the Girls State finals.

6:00am Start my regular day (downloading & reading the Chicago Sun-Times epaper; Flipboard; BleacherReport; next ESPN; and finally, NBC Sport Talk)

7:15am Get some time in at the gym

9:45am Hit the road to Bloomington, Illinois

11:20am Arrive at Redbird Arena, check in at the media desk and find my spot on press row.

11:40am I have 30 minutes to set up iPad and power adapters, camera configuration and WIFI...

11:50am I'm done - wow!!!!

12:15am Game time...
During the game, I'm able to keep track of sports traffic being discussed by other sports reporters who I follow via Twitter. Speaking of Twitter, my favorite application for Twitter is HootSuite. For me, HootSuite was easy to use, and learn it's core features, which include the ability to manage multiple social media profiles, like Facebook, Facebook Pages, LinkedIn, Foursquare, Twitter, from almost anywhere, as well as allow you to send and schedule updates, track click stats, and set up tracking columns to monitor keywords, #hashtags, and lists.

Early game results...


FINAL:

Springfield 45, Vernon Hills 49


FINAL:

Hillcrest 48, Montini 52

NOTE: The game recaps were prepared and uploaded using Wordpress, which updates directly to our home site, AmateurSports365.com. All pictures taken were from my Canon EOS. I use an SD card adapter for the iPad in order to transfer pictures I want to use in my articles.

4:15pm Early (two) games are over... time to check in to the hotel.

4:45pm Update earlier game articles

In addition to this game recap, I had to set aside some time for an article I'm collaborating with a colleague downstate. On my Mac, we use Dropbox primarily to share the document for modifications and notes.... On my iPad, we used the same tools, but some of the notes didn't appear. So, we had to resort to color-coding... I used red, while he used blue. This is a nuisance, but we were able to work through it.

6:20pm Time for the second session of (two) games

Early game results...


FINAL:

Young 67, Bartlett 43


FINAL:

Loyola 34, Edwardsville 51
NOTE: The game recaps were prepared and uploaded using Wordpress, which updates directly to our home site, AmateurSports365.com. All pictures taken were from my Canon EOS. I use an SD card adapter for the iPad in order to transfer pictures I want to use in my articles.

10:10pm Games are over and I'm hungry.
So, I used YELP to find out what type of restaurants were near me. This is a valuable app for people that travel and need some additional assistance for nearby businesses including restaurants and theaters.

11:45pm Proof articles and notes for tomorrow State finals on my iPad and crash....





Day 3: Day after...
6:45am I used day 3, or the day after, to update and clean up last night's articles (i.e. move pictures around, add addition stat lines, etc...), as well as to proof game summaries coming in from Boys basketball games from Friday night. After proofing and editing as needed, I just uploaded all documents directly to our site, AmateurSports365.com, via FTPtoGo and LogMeIn.

8:00pm Sports Talk Podcast Show - In da Kennel
In doing our radio show, I used my iPad primarily to read the latest sports stories in which we are covering, as well as scores I may have missed for games back in the Chicagoland area.

9:30am Get a workout in
While working out, I was able to read my daily news (Chicago Sun-Times epaper; Flipboard; BleacherReport; next ESPN; and finally, NBC Sport Talk)
.
11:15am Time to head over to Redbird Arena

11:50am Setup my equipment

11:55am I'm ready...

| | |
| --- | --- |
| | Oh no.... I left my physical hard copy score sheets in my bag, in the hotel. In order to keep my notes, in the basketball games, I still prefer to write down game coverage, then translate later into a story. Now, I could find a blank sheet of paper, draw out an outline of my scoring sheet but, I can access a copy of it from my iCloud account. Ding ding ding... this is what I did... now the bigger question is, how do I take notes: on my iPad, or find a shared printer? In this case, I elected to find a shared printer with the folks running the State tournament, Illinois High School Association (IHSA). Perfect... I was able to print it out and use it for the remaining contest. At the time of this writing, I'm not comfortable keeping my game notes on any electronic device yet, which includes my Macbook Pro. Maybe I'll re-wire myself during the off-season, to see if I can get comfortable doing this and go green. |

12:15am Game time....

4:05pm Girls State Champion has been crowned....

CLASS 3A STATE CHAMPIONSHIP
Montini 56, Vernon Hills 38

CLASS 3A STATE THIRD PLACE FINALS
Springfield 54, Hillcrest 70


NOTE: The game recaps were prepared and uploaded using Wordpress, which updates directly to our home site, AmateurSports365.com. All pictures taken were from my Canon EOS. I use an SD card adapter for the iPad in order to transfer pictures I want to use in my articles.

6:20pm Time for evening State Final games...

Oh no... I left my power plug in the hotel.
Prior to now, I have never even thought or bothered with my battery on my iPad, so I truly hope it holds up for the next 4 hours of heavy use.

10:25pm Girls State Champion has been crowned....

CLASS 4A STATE CHAMPIONSHIP
Young 63, Edwardsville 51

CLASS 4A STATE THIRD PLACE FINALS
Bartlett 61, Loyola 59 OT


Now back to my battery situation... my battery started off at 88% at the start of tonight's game. As you can see, I use a lot of resources, including WiFi, Internet Browsing, online applications, picture uploading, social media, etc... and at the end of tonight's game, I'm only down to 43% including an overtime game, where my Macbook Pro will run quite a bit lower than that. Yes, I have drained the battery on my Macbook Pro during a full slated sporting day before. iPad's battery functionality is fantastic!

11:55am Back at the hotel and there isn't anything on TV right now, so I'm going to use Slingbox, which allows me to connect to my home television system as if I'm right in front of it. Another valuable application for those who are not at home and would like to stay connected to their environment including television. I could have also use the application provided by cable provider, Comcast xFinity. xFinity allows you to view various programs that you actually subscribe to from a remote location via the web on several platforms, including my iPad.





Day 4: Heading back home...

7:30am Daily news and routine... (Chicago Sun-Times epaper; Flipboard; BleacherReport; next ESPN; and finally, NBC Sport Talk)

8:45am Proofed articles and stats as needed

NOTE: No work out today

11:00am Checking out of the hotel via my iPad. I used my iPad to make sure all of my charges were accurate.

11:15am Use GasBuddy on my iPad to find the cheapest gas station in the area. Another valuable application that is a must have nowadays.




In the end, my iPad vs. Macbook Pro experiment proved to be lots of fun and an eye-opening experience. I'm certain, this is what the late-great Steve Job envision during the development of the iPad.

Sure, there are a few things I miss without my Macbook Pro, such as screen size and the use of a mouse vs. touchscreen. But those are minor in the scheme of things considering I'm traveling a lot lighter these days and I feel a bit more prepared with my iPad than with my Macbook Pro. I think the latter is the case because going into this experiment, I had to prep for the next day's work, while with the Macbook Pro, I may have taken things for granted - that if I don't have it, I'll be able to get it easily.

The thing I found the hardest to get used to on the iPad though, was the lack of screen space. On the Mac, I think nothing of arranging a Web browser and a text editor, and running multiple applications side by side and then referring to one while typing in the other. On the iPad, that's impossible, as I found on the morning of day three when I tried to start composing this story from my notes. I had to swap back-n-forth between applications more manually. Again, a minor setback and one that I can get used to.

Another nuisance was when I realized I didn't have a score sheet. In the past on my Macbook Pro, I would just snap in my USB and walla. Now, thanks to iCloud and Dropbox, I can still access my files, but it's a couple of extra steps and internet access is needed. Again, I can adapt.

As you can see, using my iPad as your primary computer forced me to adjust the way I think about and prioritize what I'm doing. So, is the iPad ready to be your only computer? Maybe, maybe not but there is no doubt that if you are in a position to experiment like I did, then you will be able to make the case one way or the other. Now for me, I saw enough in these few days to realize that the iPad can replace my Macbook Pro, as long as I'm prepared mentally as well as emotionally to adapt on the fly.

Up next... Illinois Boys State Finals in two weeks... I think I will leave my Macbook Pro at home again....


Here is your opportunity to stop hating the media and actually become it!
We are always looking for additional people to submit stories, scores, stats, photos, video, etc...
NOTE: We are proud to announce that for the entire month of March, S.C. Fitch Enterprises, and all of its affiliates including Amateur Sports News Network, ASNN365.com, Amateur Sports Gallery and Kennel Sports Talk will be honoring this month as National Nutrition Month®. National Nutrition Month is a nutrition education and information campaign created annually in March by the American Dietetic Association. The campaign focuses attention on the importance of making informed food choices and developing sound eating and physical activity habits. Click here for more information.

FOLLOW US...