The Apology...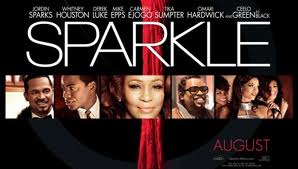 The other day I was playing catch-up to one of my favorite shows over the summer, HBO's 'The Newsroom.' The show started with a powerful closing statement provided by Will McAvoy, played Jeff Daniels, entitled The Apology.

After listening to his remarks, I began to think about how sports is reported and the opinions, cynicism and negativity we must inhale in order to get our fix in sports... so I wrote my own apology to sports journalism.

"Hello, I'm Prez Ro, this is Amateur Sports News Network. I love sports... America loves sports. But in sports, as in life, we must hold ourselves accountable. And so today... tonight... this very moment... I apologize to sports lovers for media's failure - I'm referring to the failure of the pure ability to just report what happens on the field of play, not barking out our personal, non-factual based opinions first...

More specifically, I'm referring to our lack of ability to successfully inform and broaden the scope of sports to our
audience at large. Let me be clear that I don't apologize on behalf of all broadcast journalists, nor do all broadcast
journalists owe an apology. I'm speaking totally for myself, Prez Ro. I recognize that I too was drawn closer to the light
of opinionated sports journalism in order to spark debate, trigger web traffic, which generates cash, as well as grasp
attention - wanted and unwanted. I have recognized that on some occasions I may misdirected your attention to delusions... to what if's... and made you form your own opinion without creating substance and facts.

The reason our sports industry is failing isn't a mystery – we all want the ratings... to be the top-dog... and of course, we all want to be FIRST.





| | | |
| --- | --- | --- |
| | | |
In the infancy of mass communication and social media, believe it or not, there once was a weekly show entitled Wide World of Sports that aired on Saturday afternoon for two hours, later cut to 90 minutes. "Spanning the globe to bring you the constant variety of sport... the thrill of victory... and the agony of defeat... the human drama of athletic competition... This is ABC's Wide World of Sports!"

Nowadays there's the mothership of all sports - ESPN, which is an American cable television network dedicated to broadcasting and producing sports-related programming 24 hours a day / 365 days a year. And now those sport broadcast, anchored through history by honest-to-God newsmen with names like Howard Cosell, Brent Musburger, Vin Scully, Frank Gifford, Al Michaels, Dick Enberg, Keith Jackson, Bryant Gumbal, to name a few, have to compete nowadays with the likes people like me, who's in the exact same business as the producers of "TMZ" and the 'National Inquirer.'

Bleacher Report... how to fix sports journalism
But Amateur Sports News Network is quitting that kinda business - and we are quitting that business right now!
From this moment on, we'll be deciding what we report on, how we report it and it doesn't matter anymore if we are first, as long as we get it right and handle said story with pride, passion and integrity.
I'm certain there are going to obstacles put in our new path especially when the circus comes to town... but we are not in the buffoonery business - we are in the sporting news business - so don't look for us to put on painted faces, oversize shoes, a red noses and pack our staff in a bright yellow Volkswagen beetle.

We will endeavor to put your information in a broader context because we know that very little news is born at the moment it comes across our wire. Instead, look for us to hold our heads up high, smile, greet you with compassion... develop your story with integrity... with facts... and make it something we both will be proud of.

In conclusion, you may ask who are we to make these decisions - to challenge the growing structure of a multi-billion dollar industry? Well, we are Amateur Sports News Network and at the heart of our being we "capture the art of sport in motion" plus everything in between. And from this, our photographers, videographers, web masters, contributors, sideline reporters, and interns are readily available to serve you better.

I'm Amateur Sports News Network senior editor-in-chief and I make the final decision on everything seen, read and heard for this brand.

So you still ask, who are we to make these decisions? From this moment on, we will be recognized as the media elite.

See you on the sidelines...."

Prez Ro


Here is your opportunity to stop hating the media and actually become it!
We are always looking for additional people to submit stories, scores, stats, photos, video, etc...
NOTE: We are proud to announce that for the entire month of August, S.C. Fitch Enterprises, and all of its affiliates including Amateur Sports News Network, ASNN365.com, Amateur Sports Gallery and Kennel Sports Talk will be honoring this month with Back-to-School drive via DonorsChoose.org. There mission is to improve public education by empowering every teacher to be a change-maker and enabling any citizen to be a philanthropist. Click here to donate or for more information.

FOLLOW US...