featured headlines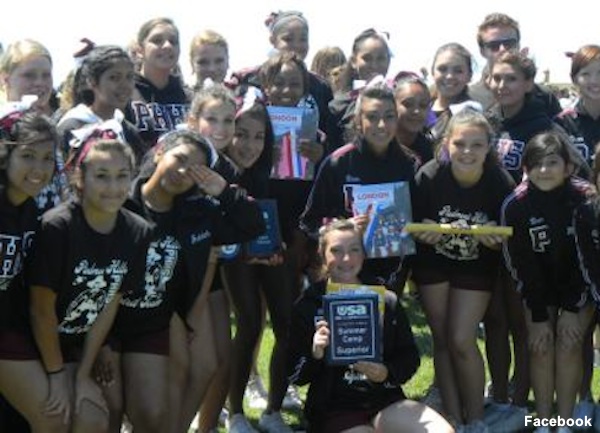 Cheerleaders uniforms are two cool for school...
When San Jose (Calif.) Piedmont Hills High School principal Traci Williams decided to actually enforce a longstanding ban on miniskirts at the school, her school-wide dress-code sweeps found a very surprised target: The school's cheerleading squad. Now members of the Pirates' spirit team are facing a season wearing sweatpants under their uniforms during school to avoid violating the dress code, a measure that they're none too pleased about. Click here for more!

Is cheerleading a sport?
Let the debate begin...
This debate has been argued for many years, but recently a federal judge made a ruling...
For more information, click here.
Court rules.... CHEERLEADING IS A SPORT! ~click here for more...
What's the point of Cheerleading? ~
click here
NEWS FEEDS