SPORTS


Weather in


Amateur Sports


subsidiary of S.C. Fitch Enterprises, Inc.
4710 Lincoln Hwy, Suite 350
Matteson, IL 60443
708.201.1781 voice
708.231.8266 fax




(468x60)
Link To Us
Thank you for choosing to include a link to our web site.

First and foremost, we appreciate you even considering to share our web site with your constituents (visitors). We recognize that there are many people who may still be unaware of our site and all of its offerings. So sharing links, such as this, are essential to increase our web presence.

Our online network agreement is rather simple. All we ask, is as follows:
| | |
| --- | --- |
| | inform us if you decide to post this link on your website. Informing us helps us on a couple of levels: (1) maybe we can add your site to ours to reciprocate your presence with us, and (2) so we can notify you should we make changes to the banners below. Any questions, feel free to contact us webmaster@asnn365.com, or call 708.201.1781. |
| | do NOT alter the banner or graphics in any way. If you require the banner in a format or size not provided, please contact us at webmaster@asnn365.com, or call 708.201.1781. We will be happy to assist you. |
In order to obtain the banner and graphics below, right click on the item and select Copy. Navigate to your web design application and Paste the image on your site.
Read our terms of statement for further details. Click here.




FOLLOW US
Best way to stay current & connected
Be sure to check out our affiliates page - click here!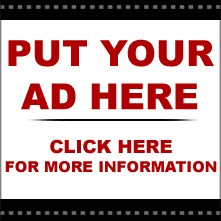 (size 250x250)